Fantom (FTM) Price Prediction 2023, 2025, 2030—Is FTM a Good Investment?
Abstract:
Fantom's price forecast for the most negative scenario in 2023 is $0.35 per share.
Fantom's last All-Time High occurred on October 28, 2021, when its price was $3.46.
Perhaps the most impactful and game-changing innovation of the 21st century is the blockchain. It is revolutionizing the entire online experience by making communication and commerce more convenient, quick, and easy. However, the blockchain is not without its difficulties. Blockchain trilemma refers to three interrelated problems with the technology.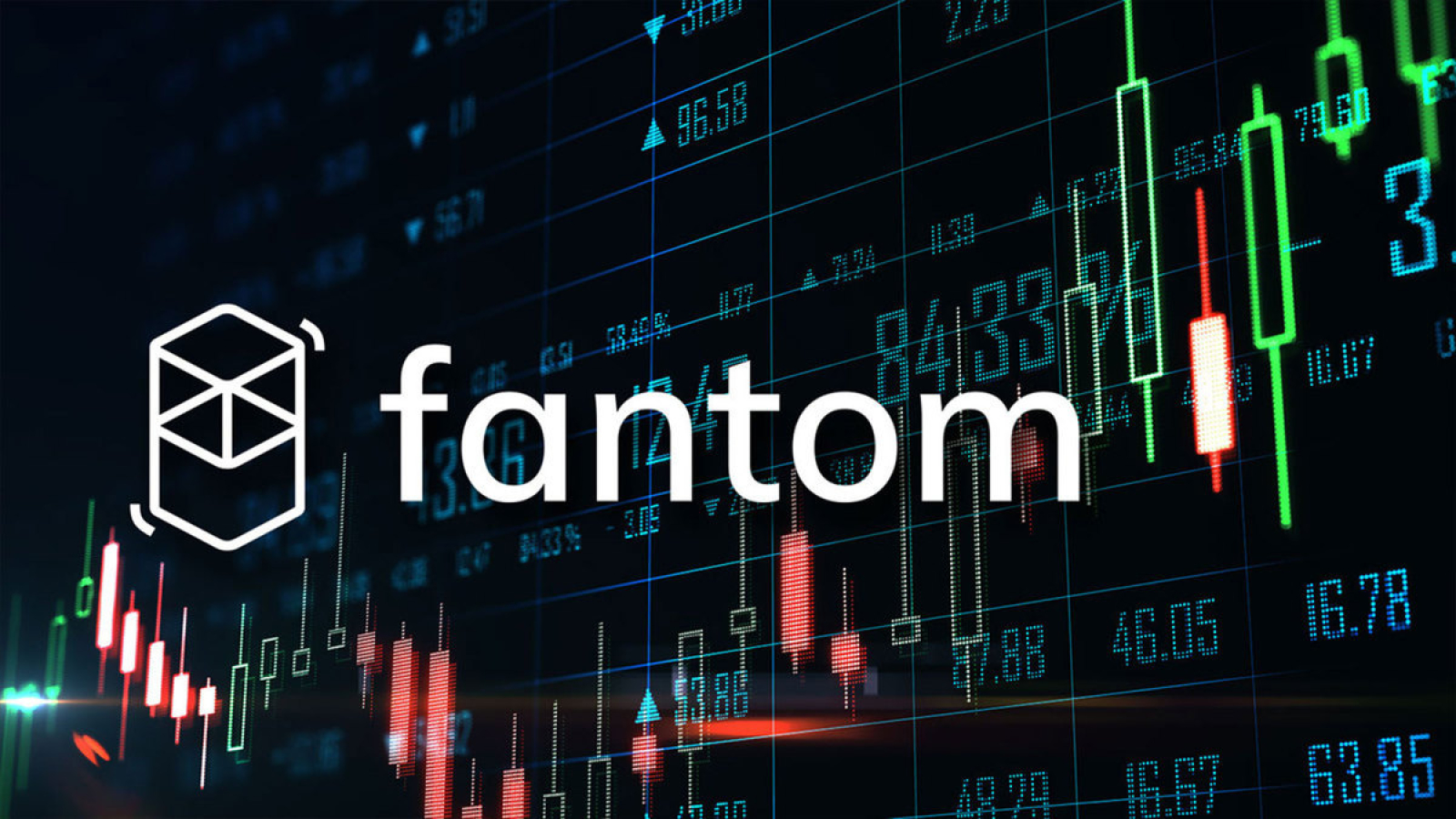 Improving blockchain's speed, security, and decentralization all at once seems like an insurmountable trilemma. The argument states that keeping decentralization while also increasing speed and security requires making compromises. The Bitcoin network is a prime illustration of this problem because of its advanced security and decentralization yet poor transaction speed.
When this happens, the network becomes overloaded, which leads to higher transaction costs. The Fantom initiative originated from this trilemma. The purpose of the Fantom project is to establish a decentralized, secure, and infinitely scalable platform for DeFi services.
What is Fantom (FTM)?
Fantom is a high-performance, scalable, and secure smart contract platform that is compatible with EVM. Utilizing an asynchronous Byzantine Fault Tolerant (aBFT) Proof of Stake (PoS) consensus process, the network's efficiency is maintained.
Lachesis is the name of Fantom's "leaderless" consensus method, which provides rapid transaction speeds, low transaction costs, and deterministic finality. Using Lachesis, developers can create Peer-to-Peer (P2P) apps without having to create their own networking layer.
FTM is the primary, native token of the Fantom network. It is utilized for network security via staking, governance, payments, and fees. The token has a maximum supply of 3.175,000,000,000.
Deposit and Receive Up to 15,000 USDT!
Trade on BTCC Now
Fantom Overview
| | |
| --- | --- |
| Coin Name | Fantom |
| Coin Symbol | FTM |
| USD Price | $ 0.45 |
| Marketcap | $ 1,239,170,345 |
| 24h Volume | $ 357,158,640 |
| Total Supply | 3,175,000,000 |
Fantom (FTM) Price Prediction
In the realm of cryptography, scalability is king. A platform with virtually unlimited scalability will consequently experience rapid and dramatic expansion. As hundreds of transactions may be processed in seconds on Fantom, the network's inexpensive transaction fees are a major benefit.
Its smart contract features also make it possible for it to communicate with Ethereum-based initiatives, opening up expansive expansion prospects. Additionally, the network's partnerships increase its popularity and exposure.
Fantom (FTM) Price Prediction 2023
The estimated value of Fantom FTM in 2023 offers substantial upside. We expect the price of FTM will rise above $0.511877 as a result of the possible announcement of various new collaborations and projects. Before making any positive wagers, however, we need wait to see if the relative strength index for the FTM exits the oversold zone.
FTM will trade between $0.409502 and $0.450452 on average, taking market volatility into account.
Fantom (FTM) Price Prediction 2024
A rise to $0.716628 by 2024 is possible if the current trend holds, which would be profitable for FTM. The target may not be reached if the market falls short of expectations. In 2024, analysts forecast that FTM will trade at a mean price of $0.655203, with a low of $0.614253.
Fantom (FTM) Price Prediction 2025
If Fantom is able to increase market sentiment among cryptocurrency aficionados, FTM coin price stability may be possible over the next five years.
In 2025, we expect FTM to be environmentally friendly. It is projected that the FTM will hit a new peak in 2025. In 2025, the minimum value of the virtual currency will be $0.819003, and the average value will be $0.859954.
Fantom (FTM) Price Prediction 2030
Due in large part to the extreme volatility of the cryptocurrency market, accurate price predictions are extremely challenging. Although BitcoinWisdom's price predictions are made with the utmost care, they should not be viewed as financial advice (do your own research).
By the year 2030, we anticipate widespread use of cryptocurrencies. Therefore, a bull market in 2030 might push the FTM price as high as $2.01, with an average of $1.92.
Is FTM a Good Investment?
Recent price increases in Fantom Coin show that FTM has the potential to offer extraordinary profits for its investors. When used on Fantom, one of the most prominent decentralized application (dApp) platforms, the FTM Coin can be exchanged for a wide variety of useful services. Our price research suggests that holding onto Fantom Coin for the long haul is a viable option.
Despite the apparent upward trend in Fantom's price, FTM Coin and other cryptocurrencies are extremely volatile and can suddenly reverse course. As an investment vehicle, Fantom can be a good option for a savvy trader. Bitcoin and other cryptocurrencies are currently the most lucrative investments, but they are also among the riskiest. Risk management should be performed thoroughly before making any financial commitments.
Deposit and Receive Up to 15,000 USDT!
Trade on BTCC Now
Can FTM Hit $100?
Several cryptocurrency investors are wondering if Fantom Coin can reach $100 after its enormous 2021 pump. Our analysis indicates that by 2031–2032, the Fantom coin's price will have reached a maximum of $100. Nevertheless, there is no indication that Fantom Coin can reach $100 in the next 5 or 6 years, which is what you'd need to see if you're aiming for the $100 target in the short run. It may seem like a long shot, but in the crypto market, anything can happen.
It has been witnessed before that a massive price surge or decline can completely demolish forecasts in a matter of seconds. Our $100 Fantom coin price forecast may be too low if the FTM Coin is successful in forming partnerships with other blockchain networks and garnering community support. The value of Fantom Coin may rise if it is listed on more prestigious exchanges.
Deposit and Receive Up to 15,000 USDT!
Trade on BTCC Now
FAQs
1.Should You Put Your Money Into Fantom?
If you are looking at digital currencies, Fantom is one option to examine. To speculate on its value over the long haul could pay you handsomely. Also, if everything goes well, it will reach a new record high within the following several years.
2.What Will Fantom's Value Be in 2025?
Numerous exchanges and research firms predict that Fantom's price will increase steadily over the following five years, eventually rising above the $2.96 mark by the year 2025. While that may seem like an excessively high price, anything is possible. It is difficult to predict the future direction of FTM or any other Cryptocurrency because of its extreme volatility.
3.In ten years, how much will Fantom be worth?
In ten years, the odds of Fantom costing $12.93 are significantly higher than they are right now. Over the next 8-10 years, the value of a single Fantom may rise to between $12.47 and $15.39.
Conclusion
The future of the blockchain could be predicted by a platform that combines speed, security, and decentralization. However, Fantom is at the forefront of efforts to enhance both DeFi transactions and activities at once, which promises to yield enormous benefits. Through the use of advanced machine learning algorithms and AI systems, we are able to provide price predictions for Fantom that take into account both technical and fundamental analysis of the project.
Our forecasts are grounded in a number of critical metrics including past performance, project use cases, support, and partnerships. Fantom will keep offering the tools for safety, speed, and decentralization in blockchain as the industry grows and calls for more scalable solutions.
Deposit and Receive Up to 15,000 USDT!
Trade on BTCC Now
Where to Trade Fantom (FTM) Futures?
Now you can trade Fantom (FTM) futures on BTCC. BTCC, a cryptocurrency exchange was founded in June 2011 with the goal of making crypto trading reliable and accessible to everyone.  BTCC is a crypto exchange offering users liquid and low-fee futures trading of both cryptocurrencies and tokenized traditional financial instruments like stocks and commodities.
BTCC offers exclusive bonus for new users. Sign up and deposit on BTCC to get up to 15,000 USDT in bonuses. Meet the deposit targets within 30 days after successful registration at BTCC, and you can enjoy the bonus of the corresponding target levels.     Find out what campaigns are available now: https://www.btcc.com/en-US/promotions
    iOS QR Code               Android QR Code 
Why Trade Fantom (FTM) Futures on BTCC
To trade Crypto futures, you can choose BTCC crypto exchange.BTCC, a cryptocurrency exchange  was founded in June 2011 with the goal of making crypto trading reliable and accessible to everyone. Over 11 years of providing crypto futures trading services. 0 security incidents. Market-leading liquidity.
Traders may opt to trade on BTCC for a variety of reasons:
Secure:safe and secure operating history of 11 years. Safeguarding users' assets with multi-risk management through the ups and downs of many market cycles
Top Liquidity:With BTCC's market-leading liquidity, users can place orders of any amount—whAVAXer it's as small as 0.01 BTC or as large as 50 BTC—instantly on our platform.
Innovative:Trade a wide variety of derivative products including perpetual futures and tokenized USDT-margined stocks and commodities futures, which are innovative products invented by BTCC.
Flexible:Select your desired leverage from 1x to 150x. Go long or short on your favourite products with the leverage you want.
Now you can deposit, trade & earn and get up to

15,000

USDT in rewards on BTCC
Check for details:https://www.btcc.com/en-US/promotions/newcomer?pno=AB230530A00136
BTCC FAQs
1.Is BTCC safe?
Since its inception in 2011, BTCC has made it a priority to create a secure space for all of its visitors. Measures consist of things like a robust verification process, two-factor authentication, etc. It is considered one of the most secure markets to buy and sell cryptocurrencies and other digital assets.
2.Is it possible for me to invest in BTCC?
Users are encouraged to check if the exchange delivers to their area. Investors in BTCC must be able to deal in US dollars.
3.Can I Trade BTCC in the U.S?
Yes, US-based investors can begin trading on BTCC and access the thriving crypto asset secondary market to buy, sell, and trade cryptocurrencies. Comments
Leave a comment
Your email address will not be published. Required fields are marked with an asterisk (*).