Crypto futures trading made easy
Enjoy the lowest fees on the market & up to 225x leverage
$0.00 billion
24-hour trading volume
$0.00 billion
24-hour open interest
1 million
Registered users
12 years
Safe operating history
Popular futures
Product
Price
24h Change
24-hour trading volume(USDT)
Start trading with low leverage
Sign up
Why choose BTCC
12 years of security
Protecting users' assets through many market cycles with 0 security incidents since 2011.
Industry-leading liquidity
Support orders from as small as 0.01 BTC to as big as 50 BTC. No slippage. Instant order execution.
Negative balance protection
BTCC absorbs the losses when your account goes below 0, so you will never lose more than you deposited.
Trading journey tailored to your levels and goals
I'm a beginner
I'm new to trading and need some help to guide me through all the steps.
I'm experienced
I am familiar with the basics of trading and am ready to take the next step forward.
Trade anytime, anywhere
Stay at the forefront of the crypto market with our intuitive, sophisticated app and web platforms.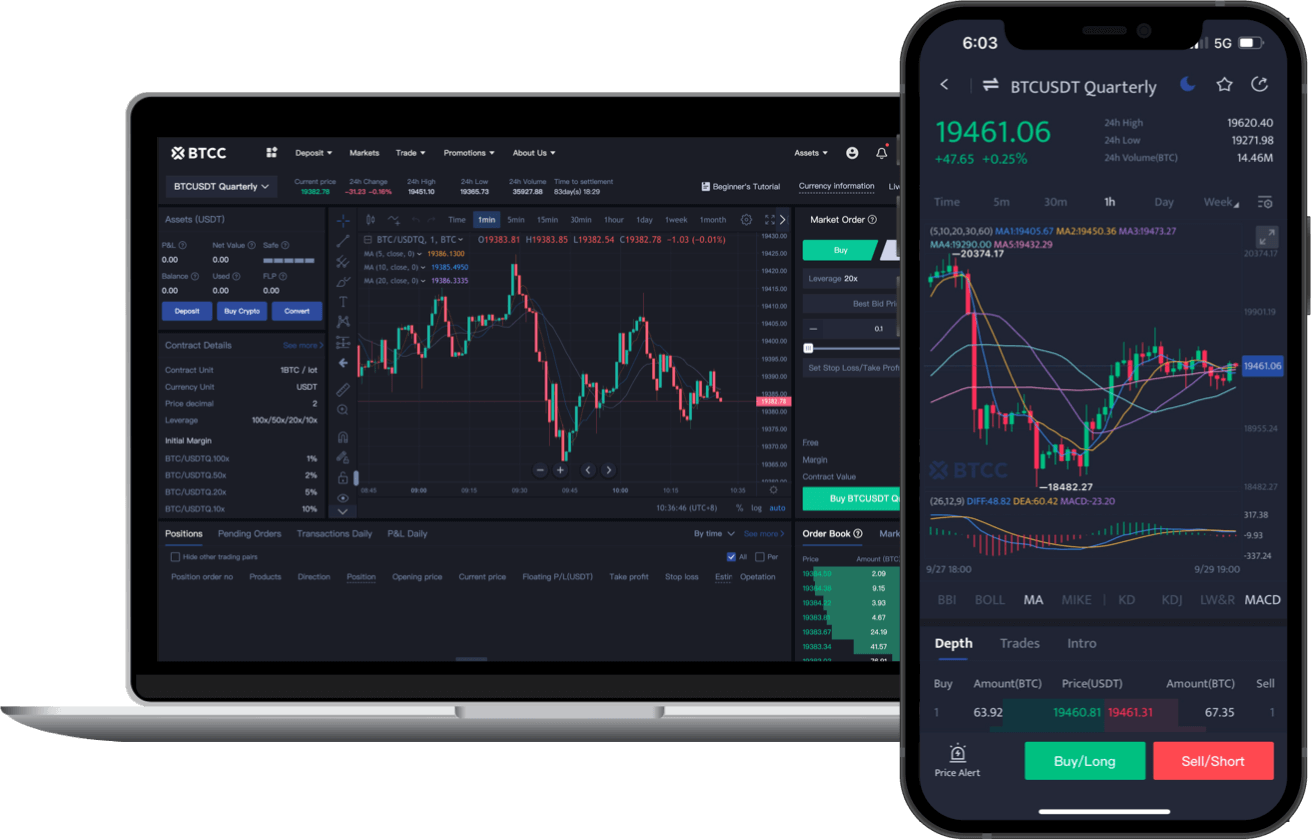 Scan to DownloadiOS & Android
We're here to help
BTCC Academy
Get all the latest crypto trading information you need to know for free.
Find out more
Support Centre
See our FAQs for more information about fees, futures trading, and more.
Find out more
Online Customer Support
Our dedicated specialists are here 24/7 to answer any questions you may have.
Find out more
New to trading? Get started with low leverage first