How to Trade Bitcoin Futures on Leverage in Canada
Crypto CFDs have only been in the market for three years now. And with similar vigor, crypto-enthusiasts are taking advantage of replicating this model of investments across many blockchain assets.
By the nature of digital assets, Canadians stand an opportunity to take on the chances. There's one outstanding feature that comes with trading crypto CFDs- It's the ability to leverage.
With leverage in the picture, speculators from Canada can stake on huge contracts with small amounts of deposits.
A brief outlook of Canada's entire economy cites a rank within the top 20 leading economies globally. And that leads us to more precise questions.
How is the adoption of BTC among Canadians?
One report from a study arising from the Bank of Canada shares great pointers. To be precise, close to half of the population who owned Bitcoin towards the end of 2017 did regular transactions.
Of course, national and international laws supersede illegal undertakings. And if a Government like Canada has in place mechanisms to stamp out illegalities, it sits well with Canadians to freely take on projects with digital assets.
How do they view new and emerging investment avenues like Bitcoin Futures?
Canada is modestly at advanced stages in the adoption of crypto-based futures like Bitcoin. All across the globe, finance regulators are wary about the mischiefs that can arise with fraudulent digital investments. But again, equally open to adopting investment mechanisms that mitigate such risks.
Why BTCC in Canada?
It's all to do with the regulation waves around the globe. Generally, safe havens like Canada receive huge portions of all capital freight injections from around the global economies.
Tax havens do strategically relax stringent business regulations to win the total receipts side if it. And they have everything to gain.
On the flipside, cracking down on Cryptocurrencies and DeFi's is a force that gets zero effect from governments in the long run. And that is unless the entire cohort of nations agrees to unanimously stamp out the crypto-verse -a situation with virtual impracticability.
Entirely, Canadian regulations favor the trades in the name of CFDs from the rising cryptocurrency portfolios. Apart from Bitcoin and Ethereum CFDs, there are more in that array, including BitcoinCash, EOS, and Litecoin.
Where to buy and sell Bitcoin futures contracts in Canada?
Canadians have an incredible array of choices regarding partaking in the purchases and sales of Bitcoin futures. A vast cohort of platforms is within reach to Canadians.
But one overarching question remains, which is best?
My best take for Canada would be BTCC.com. And here are my reasons for the choice:
First, BTCC purely deals with speculation products for the crypto-verse. The entire platform runs explicitly under a base cryptocurrency as Tether- USDT. All speculations are settled in USDT.
Here are the products you can speculate on (and each is strategically picked from the top-ten crypto-assets by capitation and valuation): Bitcoin, Ethereum, Litecoin, Bitcoin-Cash, and EOS.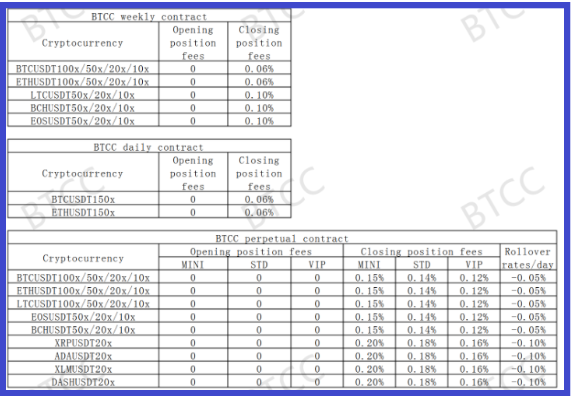 BTCC understands that speculators require the correct timelines to close their positions.
If you are a scalper, loving to open and close positions within speculation every day, pick on the daily contracts.
Second, if you are moderate, take on our weekly BTCC contracts.
Lastly, if you are the type preferring positions taking long periods, go for the perpetual contracts.
With BTCC, you stand numerous chances to win big via time to time giveaways from the platform as promotions to account holders. It's best if you follow BTCC via the twitter handle.
Why?
It's the best medium of communications for bonuses and giveaways.

There's one other solid reason why you should stick to speculating Bitcoin futures via the BTCC platform. And it's the security part. Does anyone want to get the heck with missing crypto-assets?
For the past nine years, BTCC has remained afloat even past the scummy ICOs, among other cunning tricks that end in owners losing Bitcoins online.
You've heard of other platforms facing backlash for data, personal detail exposures, and extremes, the loss of crypto-assets. Those are significant lapses. But, BTCC has significantly retained scores of A++ with security.

A closer look indicates one essential infrastructural investment in security. BTCC rides on robust security mechanisms. For instance, the Mobi wallet offering has evidence of numerous runs of system audits- which run on either scheduled or random basis.
Finally, BTCC allows account holders to leverage up to 150X maximum for Bitcoin futures contracts. It means you can take advantage of the virtual capital advantage to help you stake on large value contracts, even with a small margin.
Look at what similar platforms offer: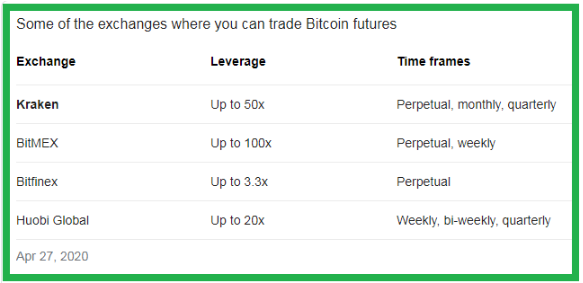 The 150X leverage allows speculators to commit the less than 2% equity commitment per trading session from another outlook. In case everything goes against you, you lose only 2% and save an intact 98% to trade on another good day.
Brief Guide on How to Use BTCC to Trade Bitcoin Futures in Canada
It's pretty simple to speculate on BTCC.com while in Canada.
First, open an account. And within less than a minute, you can verify your authenticity via email or mobile phone number.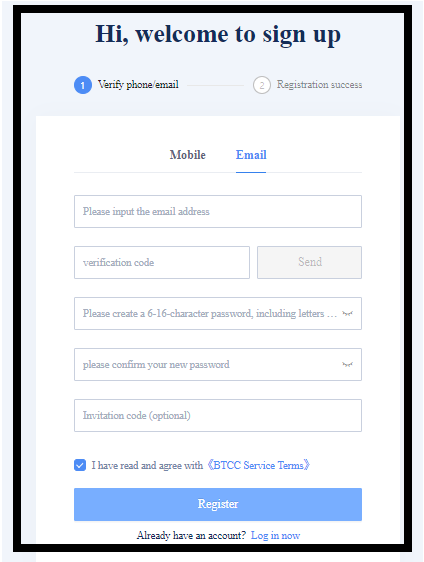 BTCC stands for the freedom of investments via the crypto-verse. Therefore, you get the best deal for KYC conditions around. It's the reason you can open an account with BTCC in less than a minute.
Once you have a verified account, proceed to fund the account.
Remember, allow yourself never to be carried away by the excitement of owning a live account. Instead, invest in time and strategies to ensure you win most of your speculative shots.
Open an Account with BTCC Today and Get Huge Perks
Users who get on board with us, verify deposit amounts more than 500 USDT qualify for a considerable reward. You can take up to USDT2000 with our arrangement.

Once you make deposits, claim your reward by contacting our customer care.
What's more?
BTCC allows you to earn when you spread the opportunity about our platform. For every account, you help open on BTCC, claim 500USDT. And this is plain simple – by using our referral link.
Sign Up With Us Today
The crypto-sphere is a decade old, and BTCC brings you the opportunity to behold the newest baby in the house – Crypto- CFDs.
Join us today and be a step ahead in the second decade of our revolutionary investments wave.
If you like to trade on the go, you can download BTCC Mobile APP which will give you a better trading experience than the web.