How to transfer crypto from KuCoin to BTCC
Do you hold cryptocurrency in your KuCoin account, and are you looking to send your coins to BTCC? You've come to the right place.
In this article, we will show you how you can send your crypto from your KuCoin account to your BTCC account. It's straightforward and doesn't require advanced knowledge to complete the whole process.
A step-by-step guide to sending crypto from KuCoin to BTCC
Step 1
Go to the BTCC app, tap Deposit on the home page.
Step 2
Select the cryptocurrency and its network that you plan to deposit into your BTCC account. USDT-TRC20 will be chosen as an example.
Step 3
Copy the deposit address by tapping on the Copy address button.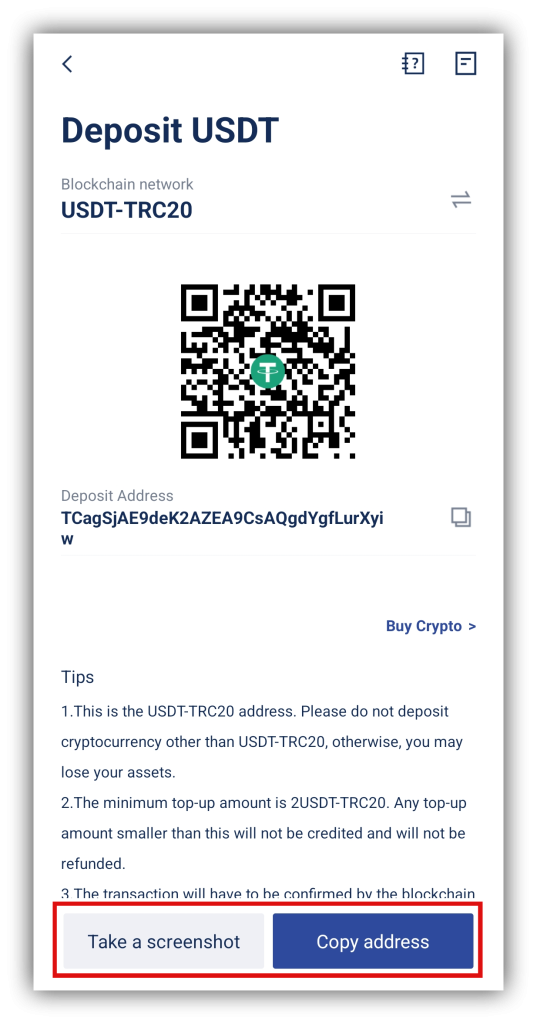 Step 4
Leave the BTCC app for now. Log into your KuCoin account. Go to Withdraw.
Select the cryptocurrency type and network that you have previously chosen on BTCC. Then paste the BTCC address that you have saved earlier. Click Withdraw Fiat to proceed.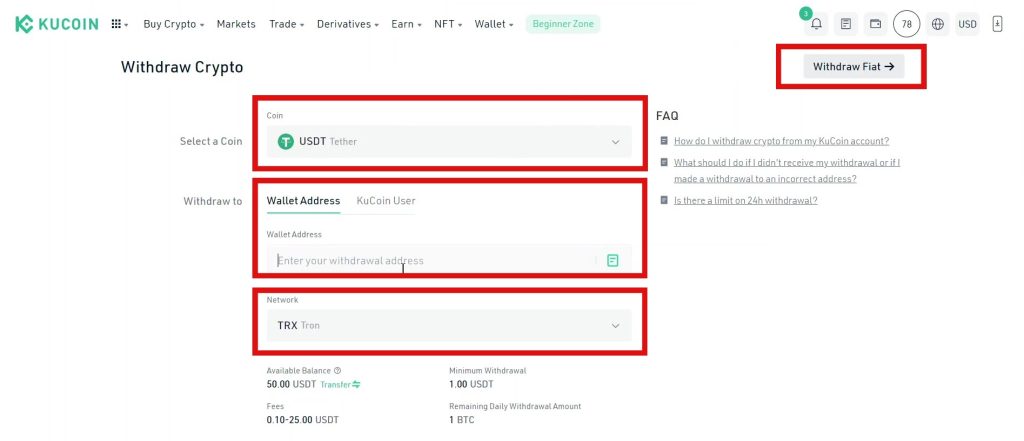 Enter the amount you would like to transfer and tap Withdraw.
Step 5
A withdrawal confirmation window will pop up. Check all the details and click Confirm to proceed with the withdrawal.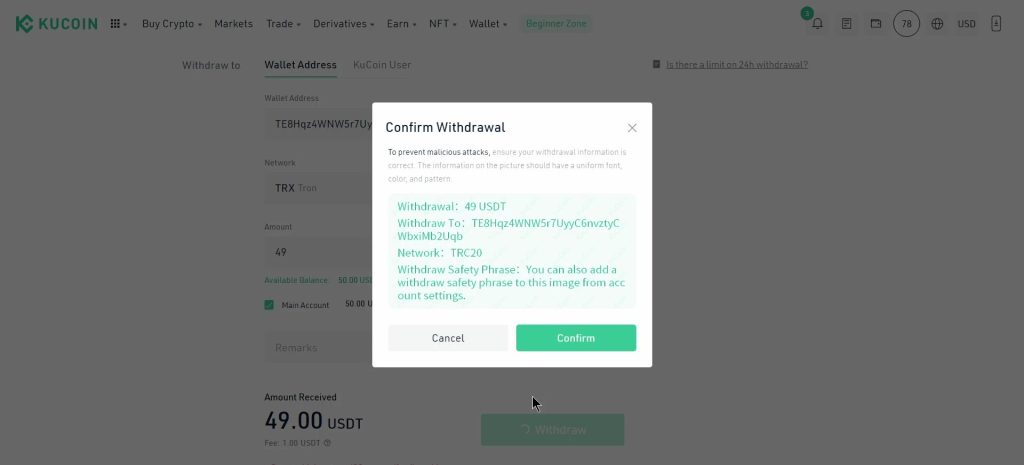 Click Send Code to receive a verification code on your device, and enter the code afterwards. Tap Submit to complete the security verification.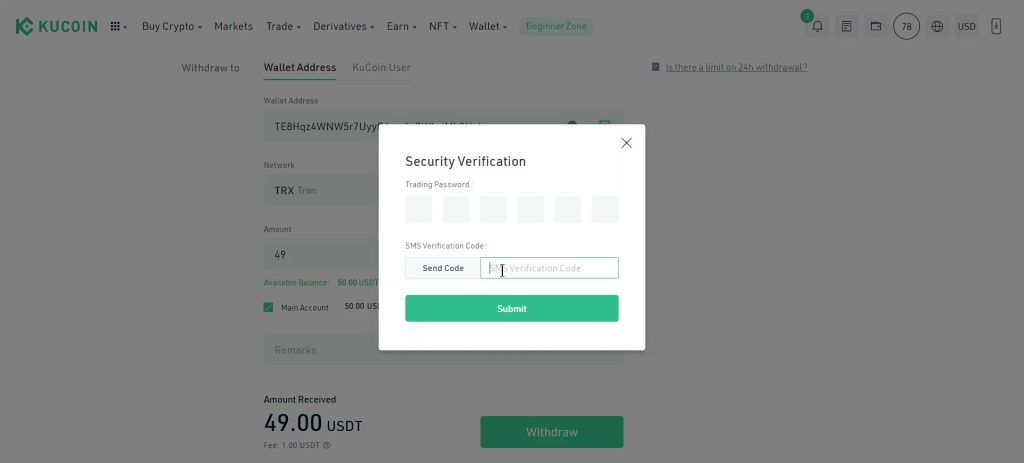 A pop-up window will appear, showing that your withdrawal is initiated. Click Confirm.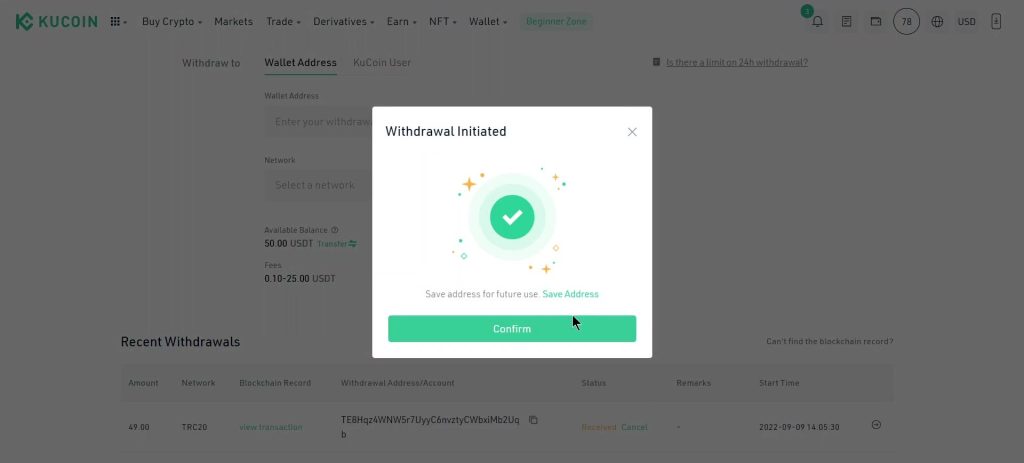 As stated on KuCoin's website, withdrawals generally take 30 minutes to complete.
Step 6
Now let's go back to the BTCC app. You should be able to receive an app push notification notifying you of the deposit arrival. You can check the status of your deposit by tapping the top right corner of the Deposit page of each cryptocurrency.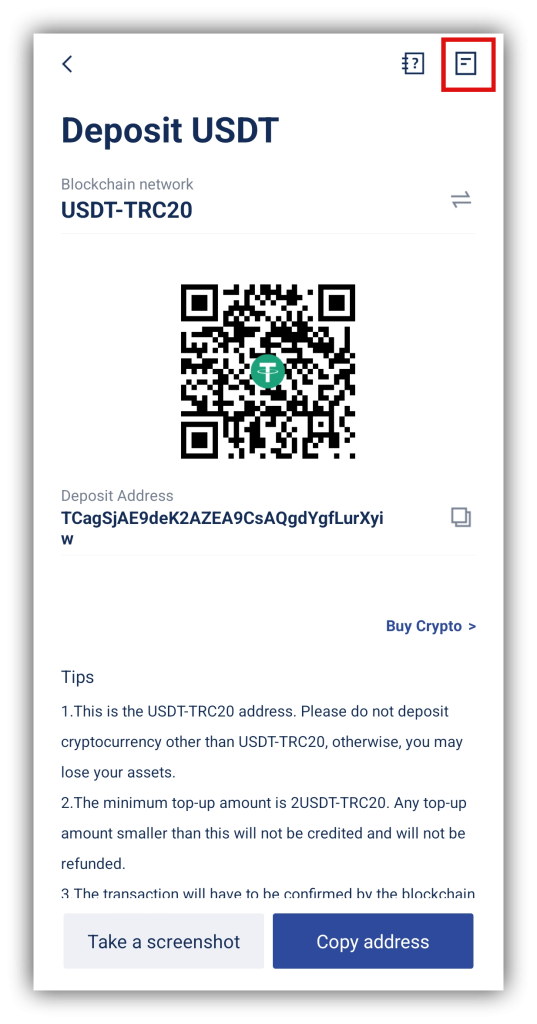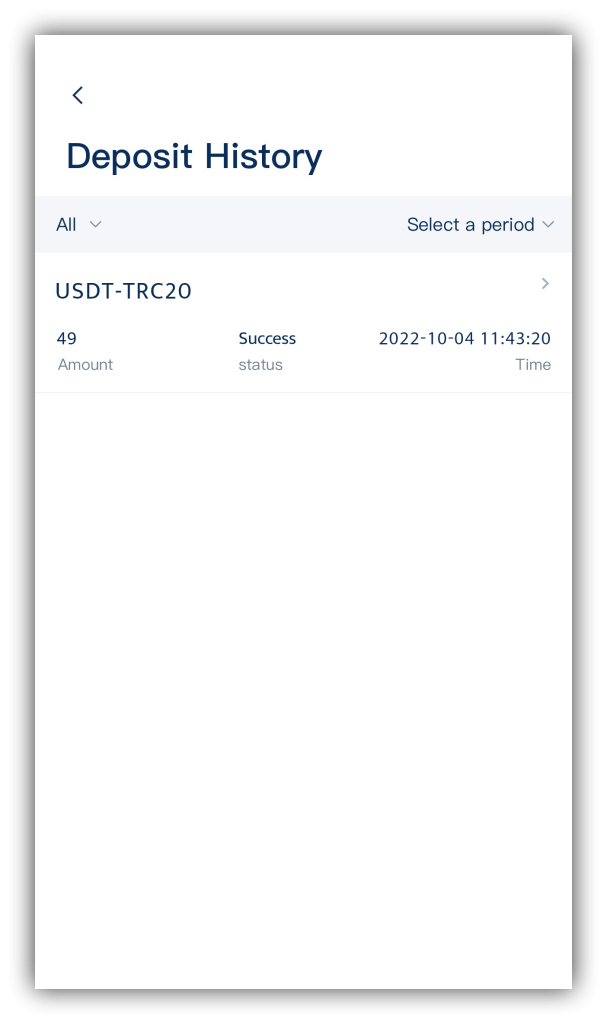 You're all set for futures trading
Compared with the competitors on the market, BTCC offers a much wider range of futures contracts for its users. On BTCC's web and app platform, you can trade daily, quarterly, and perpetual futures.