How to buy crypto with Visa/Mastercard
Buying cryptocurrencies on BTCC is simple and straightforward. If you have a credit/debit card, you can easily buy USDT on BTCC to fund your account with Visa/Mastercard.
Here's a step-by-step guide showing you how to buy crypto on with the option Visa/Mastercard.
Step 1 – Go to the BTCC website
Go to our website. Under Deposit, select 'Fiat Deposit'.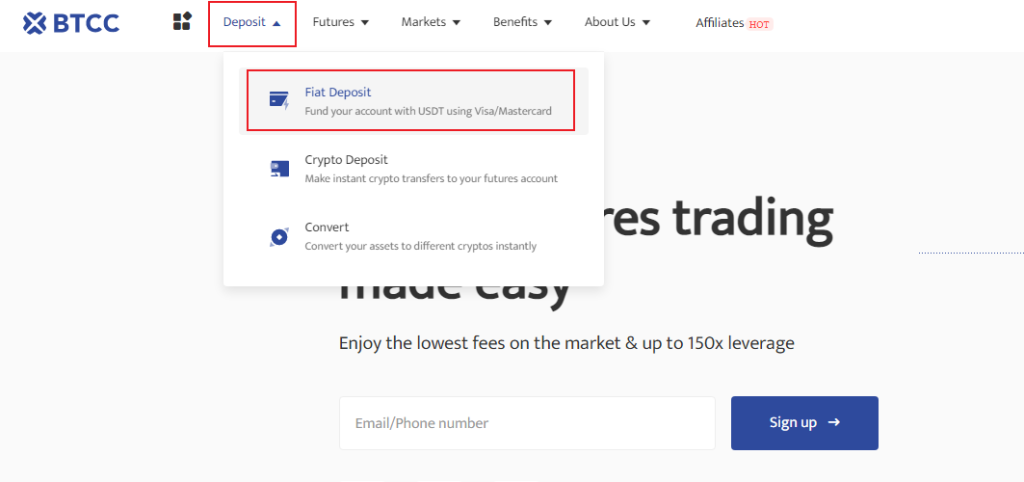 Step 2 – Choose the option Visa/Mastercard (Best rate)
Select Visa/Mastercard (Best rate), and input your credit/debit card details and the quantity you would like to buy. Then tap Buy with 0 fees to proceed.
Step 3 – Read the tips
You will see some tips regarding the crypto purchase. Read them and click Continue to proceed.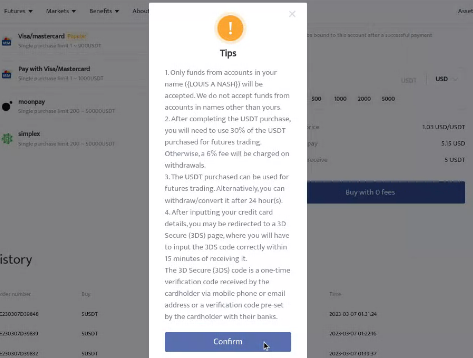 Step 4 – Wait for the system to load
Do not close your browser while the system processes your transaction. It should just take 15-20 seconds.
Step 5 – Payment successful
You will see a pop-up window, showing you your payment result. The purchased amount has been deposited into your account. You can now trade crypto futures with the USDT you purchased.
---
Want to buy crypto with Simplex?
Read this step-by-step guide.
Looking to buy crypto with MoonPay?
This guide is here to help you through the whole process.
---
Get a 10 USDT bonus by messaging us on WhatsApp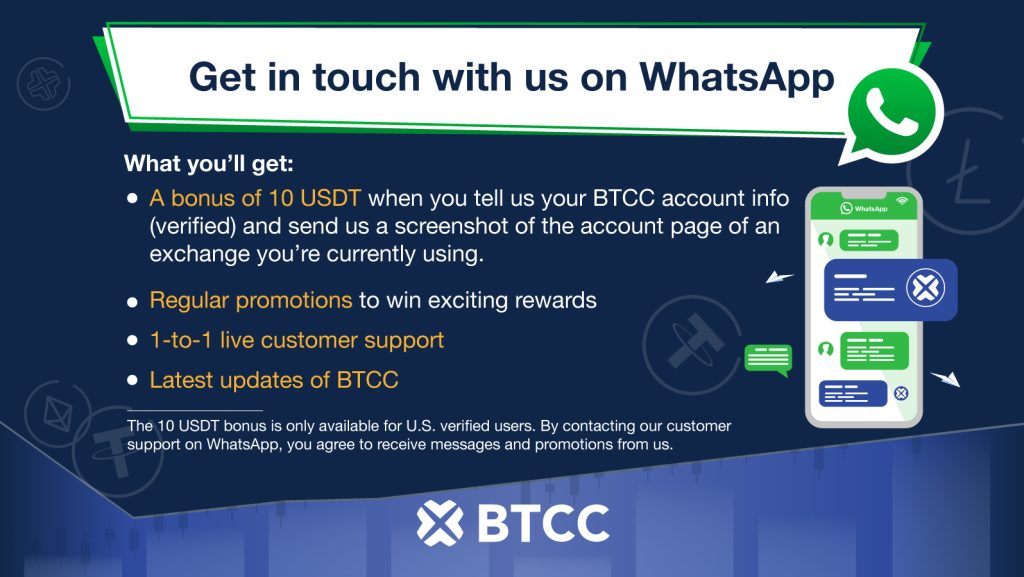 Or scan the QR code with your phone
---
Follow us on Twitter for the latest news