FTX News: FTT Price Plummeted 9% After Binance and Huobi Suspend FTT Deposits
Abstract:
Early today, a random amount of the token valued about $400 million was distributed to the market.
Because of its hack and subsequent bankruptcy, FTX is currently involved in a drama.
After 192 million FTT tokens were prematurely released into circulation, at least two crypto exchanges, Binance and Huobi, have disabled FTT deposits.
The deployer of the token contract typically distributes FTT tokens in waves at regular intervals. On Sunday, however, the remaining tokens were distributed simultaneously.
Even though FTT's value has plummeted, the newly issued tokens are still valued over $400 million. The price has dropped by 9% in the last day.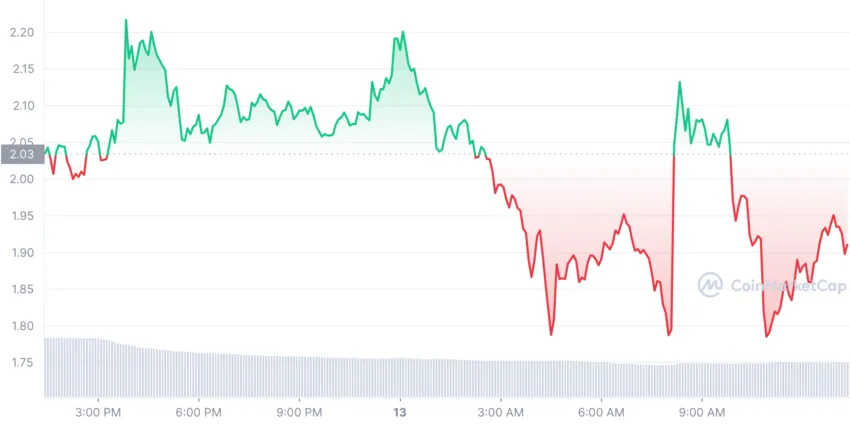 Binance Halts FTT Deposits
In light of recent developments, Binance CEO Changpeng Zhao said through Twitter that the exchange will be suspending any FTT deposits until further notice. Zhao called on other markets to halt trading in the cryptocurrency.
In an effort to protect users, #Binance will remove and delist $FTT from the following products:

🔸 Simple Earn Flexible Products
🔸 USDⓈ-M Perpetual contracts
🔸 Cross Margin
🔸 Isolated Margin

View settlement and delisting times here ⤵️https://t.co/bShwKCWwhM

— Binance (@binance) November 13, 2022
Binance also said that, out of concern for its users, the coin was being removed from several of its services.
CZ's advise has been taken to heart by certain markets; for example, Justin Sun of Huobi Global tweeted that the exchange has suspended deposits of the token while it assessed the issue.
The company had not yet issued a statement on the matter, which only served to heighten the already high level of drama surrounding FTX and the several controversies in which it was already involved.
The Current Situation of FTX
In the middle of a liquidity storm that began early last week, the exchange ultimately declared bankruptcy on November 11.
Some authorities at the FTX exchange are calling the massive withdrawal of over $400 million from user wallets on November 12 a hack.
Many in the crypto community, however, are of the opinion that Sam Bankman-Fried or his associates were responsible for the attack.
According to a Reuters article, SBF installed a secret access point into the FTX accounting and regulatory monitoring system. Apparently, he leveraged this loophole to alter the exchange's financial records without notifying the other key personnel responsible for compliance.
Using this loophole, the study states, SBF was able to lend Alameda Research $10 billion in user cash without raising any red flags for regulatory noncompliance.
In text conversations to Reuters, SBF said the monetary discrepancy was not the result of any covert transfers but rather an internal clerical error.
Kraken has spoken with law enforcement regarding a handful of accounts owned by the bankrupt FTX Group, Alameda Research and their executives. Those accounts have been frozen to protect their creditors.

Other Kraken clients are not affected. Kraken maintains full reserves.

— Kraken Exchange (@krakenfx) November 13, 2022
Kraken, meanwhile, has said that it has identified the FTX hacker and is collaborating with authorities to bring him or her to justice.
In a separate development, authorities in the Bahamas have also said they did not provide the exchange permission to handle withdrawals.
Securities Commission Addresses FTX Statement on Bahamian Withdrawals pic.twitter.com/OZKWwicSuN

— Securities Commission of The Bahamas (@SCBgov_bs) November 12, 2022