Shiba Inu's BONE: BONE Increases 130% in 2 Days Due to These Events
The Shiba Inu ecosystem, of which BONE is the primary token, experienced meteoric growth of over 110% in just two days. The tidal flow of publicity and conjecture about a potential listing of BONE on major centralized crypto exchanges likely explains the token's explosive activity. The Gate community voted on whether or not to list BONE, and then BlueBit made its official announcement that token trading had begun.
Because of the low liquidity of the token and the excitement generated by the listing's announcement, the crowd likely began quickly filling its BONE bags. Maybe it wasn't without market makers, the unseen hands of the market, who could have drawn a bunch of green candles at the click of a mouse, even though trade volumes weren't very high on this asset.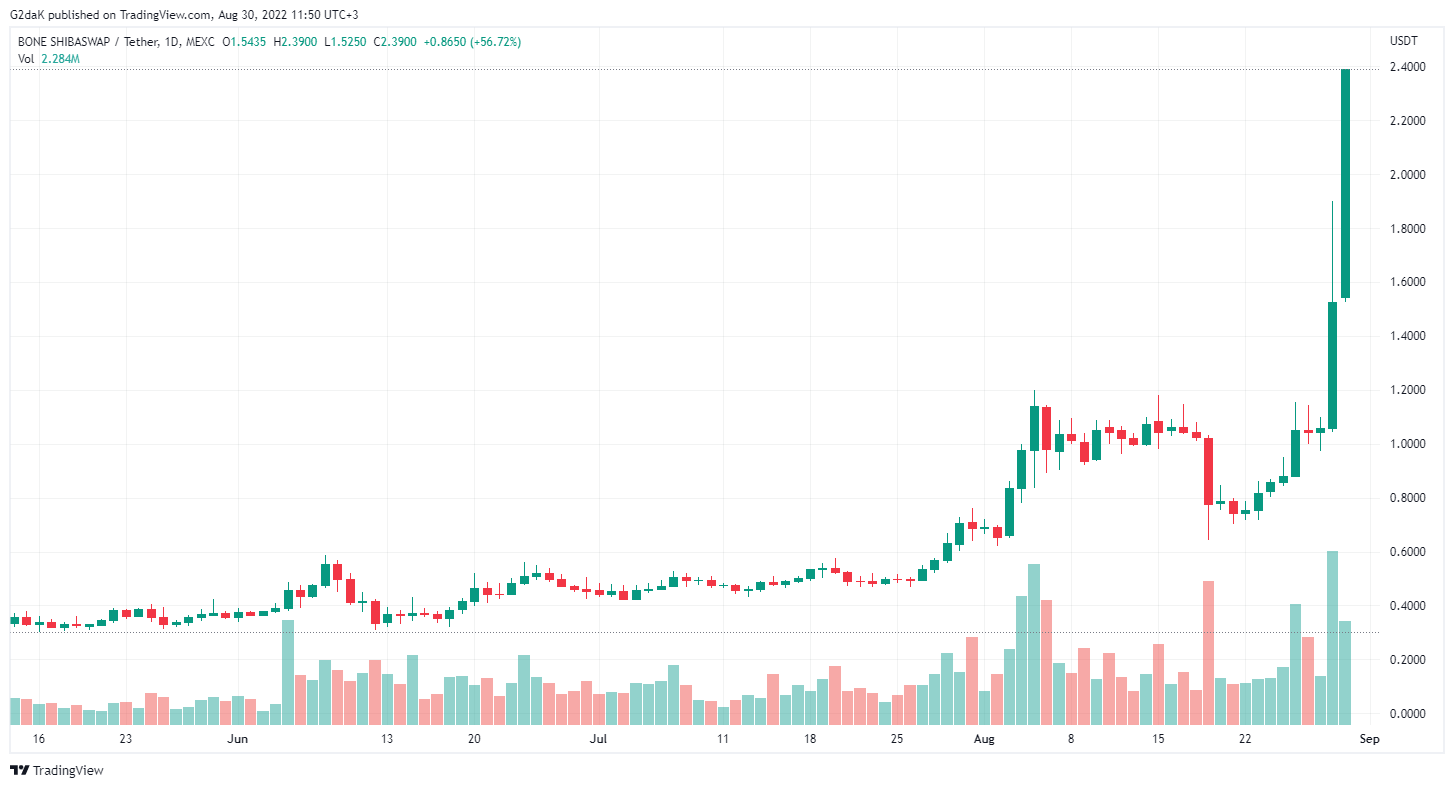 In any case, BONE has diverged by 100% from its previous highs, and the outcome of its price discovery is currently unknown.
What's Next Step for BONE?
According to data from CoinMarketCap, just 3%, or 6.9 million BONE, of the total amount of 230 million BONE tokens are now in circulation.
Recent occurrences have established the price of the BONE token at $2, giving it a total market worth of $14 million. Keep in mind that BONE's "big brother," SHIB, has a market cap of about $7 billion.
Since SHIB is the primary token in the Shiba Inu ecosystem, size comparisons between the two cryptocurrencies are obviously not meaningful. It will be very fascinating to see if Junior can gain some assistance from Senior, given BONE's sufficient value today and the use it may get after Shibarium releases. Comments
Leave a comment
Your email address will not be published. Required fields are marked with an asterisk (*).