How to Get Started with Trading Bitcoin BTC Futures on Leverage in India
A search on Google Trends shows that the search term Bitcoin started to gain popularity in India in April and December 2013.
Bitcoin finally hit a Mainstream global adoption In April 2017, where an analyst who goes by the name Chris Burniske revealed that 10% of virtual currencies traded were coming out of India.
The Reserve Bank of India – RBI released a circular on 06 April 2018 that prohibits institutions under its regulation from carrying out any form of transaction in digital currencies, including Bitcoin.
It is worth mentioning that the prohibition only applies to entities under the RBI regulations, meaning that crypto traders from India can look into offshore trading service providers.
Where to buy and sell bitcoin futures in India? 
There are a few crypto exchanges available to Indian crypto traders, and not many of them offer Bitcoin futures trading. For this reason, we recommend the BTCC crypto derivatives trading platform on BTCC.com.
Here are some benefits of Bitcoin futures trading on the BTCC crypto derivatives trading platform over regular Bitcoin Spot trading
– By trading Bitcoin futures, you do not have to physically store and secure a Bitcoin wallet and remember seed phrases common with Bitcoin spot trading since Bitcoin futures are derivatives of Bitcoin price.
– Unlike regular buying and selling of Bitcoins on an exchange like WazirX, where you trade with only your own money, trading Bitcoin futures on the BTCC crypto exchange allows you leverage up to 150X.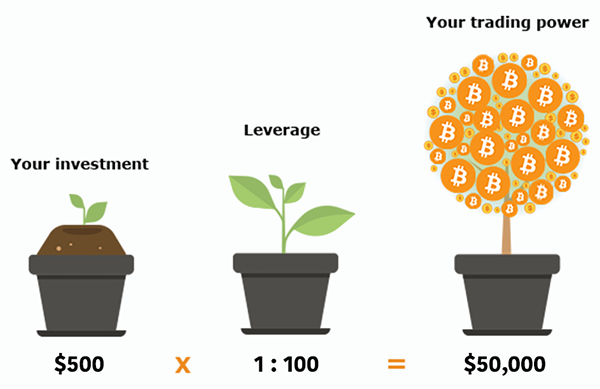 Such leverage allows you to buffer your account and make more of a profitable trading edge while keeping to the margin requirements.
– Trading Bitcoin futures presents opportunities to take a short sell position, allowing you to profit from predicting a slump in the price of Bitcoin. A typical example is the 2018 crypto winter.
Shorting in some scenarios can serve as a hedge against a decline in Bitcoin price.
With that said, the BTCC Futures exchange offers regular futures trading, which comes with either a daily or weekly expiration period. There's also the Bitcoin perpetual futures trading provided by BTCC, which has no expiration date.
A brief guide on how to use BTCC to trade bitcoin futures in India. 
Moving forward, let's dive into how you can get started trading Bitcoin futures on the BTCC exchange as an Indian.
Step1 Sign up for Bitcoin Futures trading account on BTCC using either your email address or mobile number.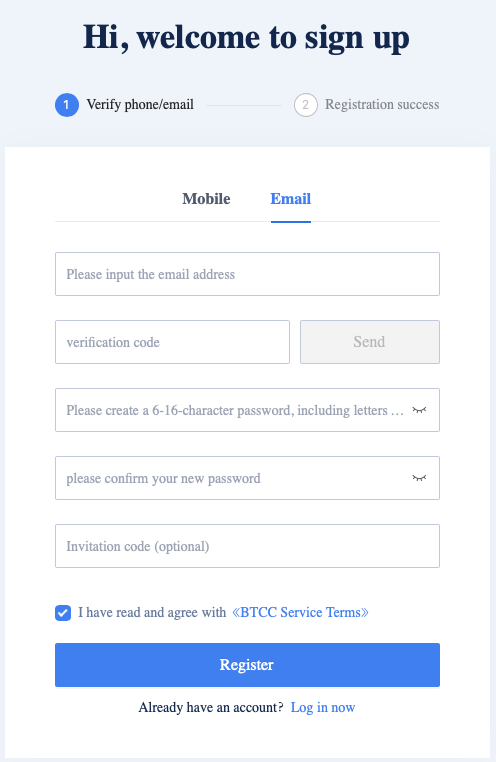 On the address bar of your favorite web browser, type in https://btcc.com and continue to sign up by clicking on the register button.
With the registration page open, you can continue the signup process using your email address or mobile number.
Step2 Click on the Futures Trading Dropdown widget to choose from a daily/weekly futures trading or perpetual futures trading.

After you've logged on to your BTCC futures trading account,
Click on the drop-down widget above to start trading Bitcoin futures as daily/weekly futures contracts or as perpetual Bitcoin futures.
Remember, with perpetual Bitcoin futures contracts; there are no restrictions with the holding time.
Step3 Chose an order type from the order panel; it can be either a market order, limit order, or stop order.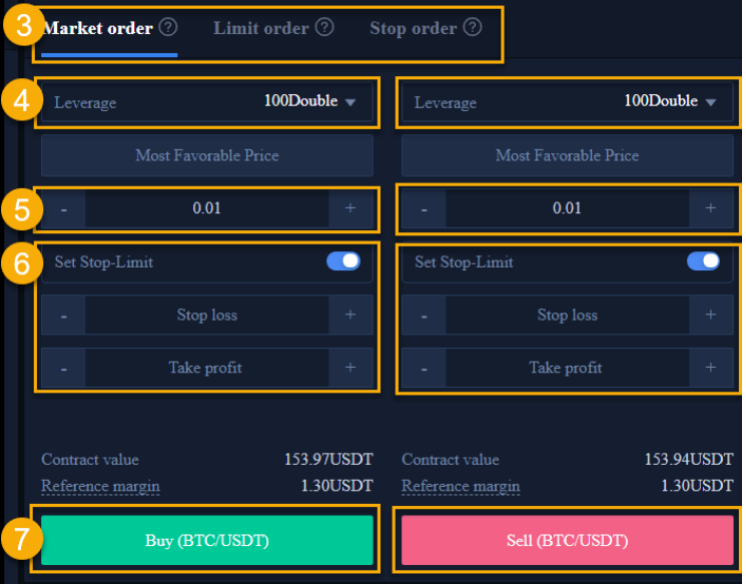 From the order panel, select from an instant market order or a pending limit/stop order.
Pending orders are conditional orders that will affect your trading account balance if the Bitcoin price reaches your set price level.
Step4 Chose the desired leverage for the trade, which can be up to 150X.
Trading Bitcoin futures comes with the benefits of leverage. So, depending on your risk tolerance, you can choose from 10X to 150X leverage.
As a side note, trading 50X to 100X leverage would mean you want to consider the lower 5mins and 15mins time frame for your trading edge since the percentage volatility is not high compared to the higher daily and weekly time frames.
Step5 Type in the lot size/volume for the BTCUSDT trade.
Again, chose a lot size for your trade based on the level of risk exposure you can stomach.
Step6 Set the stop-loss and take-profit for the trade.

Setting stop-loss and take-profit levels will help protect your account from complete wipeout if a trade does not go as planned.
Meanwhile, a take-profit will help you lock in profits even if you do not have the BTCC trade platform open.
Step7 Complete your Bitcoin futures trade by clicking the Buy or Sell button.

After you've entered the parameters for your Bitcoin futures trade, you can click the buy button if you believe that the Bitcoin price will increase or click on the sell button if you believe the Bitcoin price will slump.
Conclusion
Bitcoin BTC futures trading on the BTCC crypto exchange unlocks new possibilities for Indian traders and investors to take advantage of. Notwithstanding, we'll recommend that you apply sound risk and money management strategies on leveraged products.
Go for a free account in seconds on BTCC and start your first Bitcoin futures trading. New users will receive up to 2,000 USDT deposit bonus!