Bitcoin Leverage & Margin Trading: How to Do It Right in 2020
Bitcoin prices swing in value, and if you are a smart trader, you can reap big.
In the history of BTC, 2017 was an epic year. Why? BTC sprung from $900 to a $20,000 all-time high and crossed the year at the $15,000 mark in value.
Trading crypto is a big opportunity, and all you require is the right mindset and the correct timing. Most forex brokers provide crypto-assets as part of portfolio diversity. And better still, allow traders opportunities to reap from their efforts and experience and market shifts.
Let's dig deeper
Explanations of the Bitcoin leverage and margin trading.
Bitcoin leverage arises when traders take advantage of loan capital arrangements from the platforms.
In the end, both the trader and the platform owner gain from the high returns arising from a trade.
In actual terms, a trader with a verified account taking on BTC leveraging relies on margins levels the broker provides. And they vary across brokers.

The provision of leveraging and margining allows traders to take advantage of minute shifts and position their lot sizes to get reasonable returns. Trader's capital and eventual returns grow faster with the model.
In better words, leveraging helps traders with small capital (margins) to qualify for trade positions requiring significant capital, as traders with actual capital for similar huge positions.
YOU MAY LIKE: Make your first Bitcoin leverage & margin trading on BTCC exchange. The investment threshold is as low as 0.5 USDT.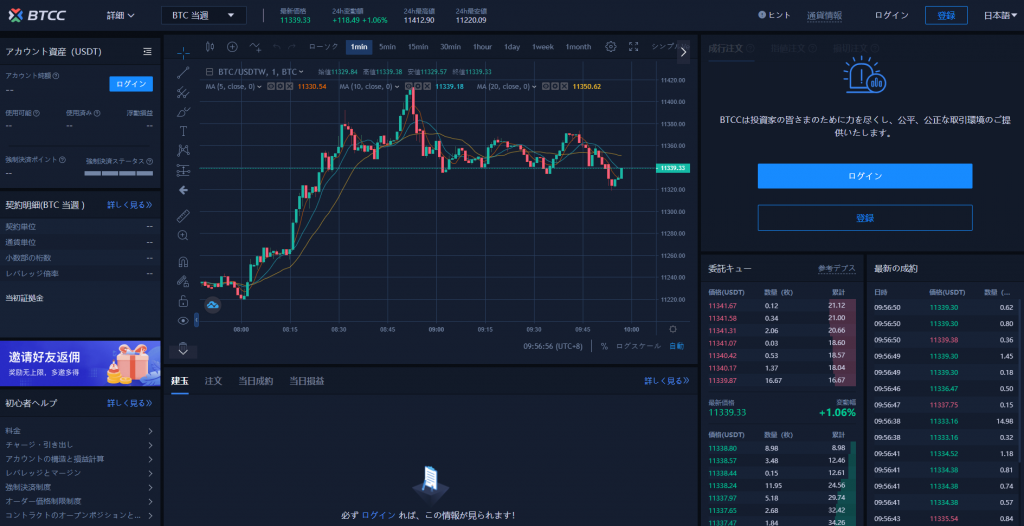 Consider BTC Leverage and Margin Trading by way of an Illustration:
You want to purchase 10 Bitcoins, and each goes at the rate of $10,000.
To open a position to take on that trade on a traditional exchange: you require ten times $10,000 (10*$10,000) (Assume zero charges /commissions.
If BTC value shifts upwards with 5%, your 10 BTC will carry a value of $10,500 each.
Suppose you sell each (10 BTC @ a profit of $500) you net in a total of $5,000 from an initial investment ($ 10,000).
In reality, you are working with 1:100 leverage.
Recall, you'd have to finance 1% of the entire $100,000 position, which is $1,000 for the broker to allow you to open the trade. Even as you carry on with trade and BTC value fluctuates to the case above (5% upwards), you still rake in the profit amounting to $5,000.
That's how leveraging works for you, even at considerably low costs and your profiting multiplies many times, giving a trade it's worthiness.
Note: As a trader, you must have minimal capital, the margin. Brokers on varying terms allow you to leverage many times upwards.
Most standard brokers offer you leverage levels ranging from 1:10 to 1: 10,000 units of currency.
From a broader perspective, bursting past the BTC leveraging circles, authorities enforcing margin ranges are common. It's a common safeguard to help stakeholders maintain interests within commonly acceptable and guided fronts.
Why trade with leverage?
Trading with leverage has become a norm, right from fiat exchanges into the huge opportunities around with Bitcoins leveraging itself.
While starting, this is a concept that amateurs may not have grasped to the core. Some circles refer to leveraging as a double-edged sword.
Seasoned trading professionals have a different view altogether- sniffing out the opportunity instead of holding back with risks as excuses.
When it comes to trading with leverage, the models gain huge traction-gaining from liquidity pools arising from all levels of traders and stakeholders. It logically makes sense to trade on leverage and win in opposition to trading on a risk-matrix too stringent.
Bitcoin leveraging does not distance itself from traditional FX trends. The trio: technical, sentimental, and stochastic analysis still apply. If for anything, BTC takes the form of an international currency, no bank, though.
YOU MAY LIKE: Make your first Bitcoin leverage & margin trading on BTCC exchange. The investment threshold is as low as 0.5 USDT.
From another significant point of view, Bitcoin leveraging takes on a more robust investment vehicle seeking to help investors and stakeholders reinvent their strategies on risk-return tradeoffs and risk mitigation mechanisms.
Leverage just turns the wheels around what we can refer to as the perpetual circle of limited capital availability. What does it mean exactly? Leveraging levels (which are at the choice disposal of traders), through margin, create a more level playing ground for stakeholders.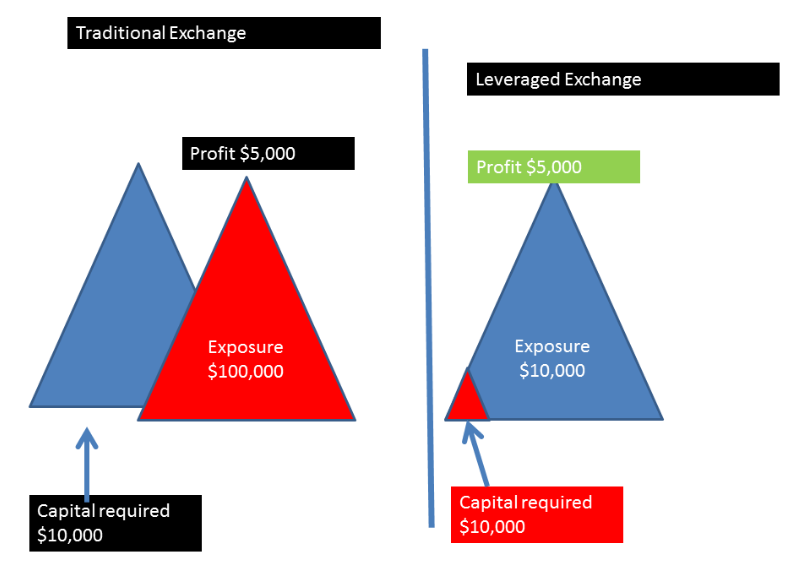 In real trade position circles, individual traders may back off from the value- spiraling effects of market movers. In essence, both margin and leverage choices give cutting edge choices for all players.
To a vast extent, the powers of supply and demand for BTC leverage investors all apply. Overall, what matters is the professional approach of each party.
Professional Bitcoin leverage trading should ride on correct position sizes to safeguard limited margins, making an efficient avenue to take winning trades.
The strategy for trading Bitcoin with leverage and risk management in 2020.
It's inherent, all traders wary about risk and the tentative effects on their margins. In a fairy's world, BTC should trade without any risk. In our real world, BTC trades with many risks.
Many tools have been thrown into the risk space, but none has proven as a sure bullet. On the downside, risks are always uncertain, and the same applies to all trade opportunities, BTC included.
Professionals have spent huge outlays: time and money to create significant strategies
Most traders start by testing their prowess on demo accounts. Most brokers offer you the opportunity to start on a simulative interface before you can roll over into the actual trades.
Leverage varies, and most brokers fall within 1:30 to 1:2000. However, leverage levels should be free for you as a trader to make informed choices. Brokers should not come anywhere in between you and the leverage you feel best for your level of risk appetite.
Professional traders will give you the advice to go on two major shifts when it comes to trading Bitcoin while thinking through both leverage and management of risks. Simple, consider the volatility of the underlying asset.
●Bitcoin happens to be very volatile, so make choices of leverage choices between 1:5 leverages.
●The reverse holds, instruments with less volatility are okay for trades going to as high as 1:10 leverage.
Note: never blindly follow on leverage levels advertised by brokers. Dig in to make sure you are aware of what they offer before committing to open accounts. Great brokers should leave it upon the trader to make choices.
Your best level of leverage levels allows you to take on trades with comfort and confidence against a host of risk matrices composing your risk perceptions.
The virtual nature of Bitcoin and all crypto based-CFDs allow many platforms to rise. Traders are not limited in choices. It's a clever take to make wise choices basing on two significant realities:
1.Look out for platforms with great flexibility for leverage options, and be keen they have an even greater advantage for spreads they offer.
2.Explore and dig for opportunities where platforms offer zero-rate commissions on trades.

Peroration Note

Bitcoin investors have huge arrays of opportunities. To readily take on them and profit, build upon risk mitigation, and make a good choice platform to do trades.
Amateurs should not shy away from trying trades on the demo- accounts. It helps build experience at many levels. And, never skipping the basics: grasp the entire concept about Bitcoin leveraging and margin trading.
Before trying any strategy, test it out on simulation modes. Take time to rinse and repeat, perfecting every time you take a trade.
Lastly, professionals take time to morph and become better with time. Best are those who walk the talk, and time plus efforts creating a distinguished professional? Listening and seeking expert guidance could be the only school you need to excel in trading!
YOU MAY LIKE: Make your first Bitcoin leverage & margin trading on BTCC exchange. The investment threshold is as low as 0.5 USDT.