How to Trade Bitcoin & Crypto Futures in Italy
Cryptocurrency trading became a financial phenomenon starting 2017, when Bitcoin experienced an unparalleled explosion in value. This has attracted millions of investors, but it has also allowed the entire crypto industry to overcome the suspicions of even high finance.
It is no coincidence that since December of that year , Bitcoin Futures landed first at the CBOE (Chicago Board Options Exchange) and shortly after also at the CME (Chicago Mercantile Exchange) , which is the largest derivatives trading exchange in the world. The arrival of the most famous cryptocurrency in the world in the official financial salons was "celebrated" by the markets with an unprecedented surge in prices : Bitcoin in fact gained almost 100% in the space of 3 weeks. A real boom for those who had decided to choose these two moments first to buy and then to sell. And the boom has attracted millions of traders, ready to take their share of the profit.
What are Bitcoin Futures?
In general, futures are agreements to buy or sell specific assets on a specified future date at a predetermined price. The Bitcoin Futures contract will be based on the CME Bitcoin Future, which is the Bitcoin reference value given by the CME daily.
The advantages of trading Bitcoin Futures at BTCC
Why trade Futures instead of Bitcoin directly? We have already explained the first advantage: you do not buy the crypto, but you make a forecast if the price of the Bitcoin Futures will rise or fall. So you will be trading without the risks associated with physical possession of the Bitcoins themselves.
Futures contract are therefore the main derivative instruments that allow you to profit on Bitcoins without really buying cryptocurrency , thus allowing greater freedom to the trader on the decision about the best time to enter the market and with dedicated services to be able to start with little capital. departure.
The other advantages with BTCC:
Risk Management Tools . In fact, you can set the parameters you want (Stop Loss, Take Profit, etc.) to better optimize your trading results.
Safe trading platform . Unlike real Bitcoin trading, you are trading Bitcoin Futures only. This means that you are not subject to cybercrime, scams and other dangers.
BTCC accepts USDT depost . You can deposit money with USDT and start trading Bitcoin Futures. BTCC also allows the use of credit cards, bank transfers and more.
How to trade Bitcoin Futures
How do you trade on Bitcoin? We need an exchange(broker for online trading) who offers us access to the market, a trading platform with the right tools and knowledge of the use of these tools . All the elements we have listed are necessary to trade.
Several traditional exchanges now support Bitcoin futures trading, as well as a number of dedicated cryptocurrency exchanges and forex trading platforms.
In Italy, traditional exchanges that currently offer Bitcoin futures include:
– Binance: the exchange with the largest trading volume
– Okex: an exchange from Hong Kong
– BTCC: oldest futures exchange.
Each exchange has its own advantages and disadvantages, however BTCC is the oldest and specializes in futures trading while Futures are only further developed by Binance and Okex later. The next section will guide you to trade Futures contracts at BTCC.
Guide to Cryptocurrencies Futures Trading at BTCC
BTCC is one of the leading digital asset trading platforms in the world. Established in June 2011 in Shanghai. In 2019, BTCC launched the world's first spotable perpetual contract as part of BTCC's plan to build a fair, transparent, and user-friendly cryptocurrency market. being manipulated.
The following is a detailed guide on Futures Contracts transactions at BTCC.
Step 1: Sign up for a free account in seconds.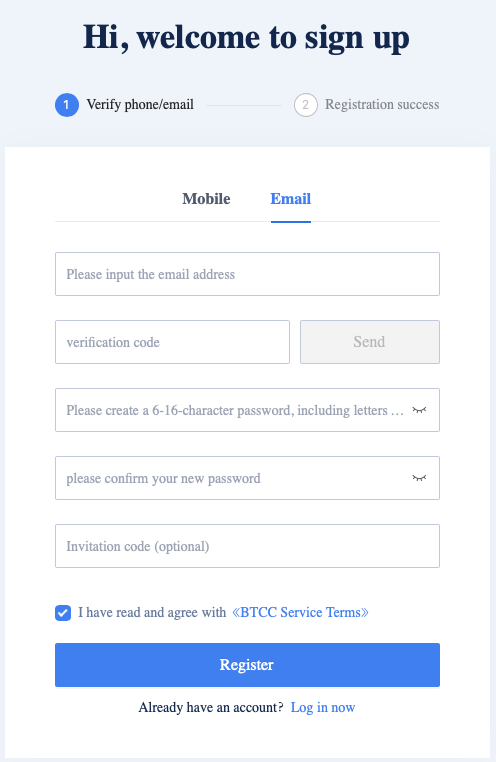 Step 2: BTCC supports you to deposit USDT into your account
– In the menu "Assets", choose "Deposit"
– Then you transfer USDT (BTCC supports USDT for both ERC-20 and Omni) to the specified wallet of BTCC
Step 3: Access to the transaction section – after you deposit money into your account in BTCC, you switch to the BTC Futures Contract transaction page by clicking on "Trading".
BTCC currently supports trading of many types of perpetual futures contracts for BTC, ETH, LTC, ADA, XRP, DASH, EOS, XLM, BCH using USDT, meaning you will use USDT to enter buy / sell orders. This helps you maximize profits no matter the market goes up or down as long as you anticipate the right direction of the market.
Step 4: Conduct the trading
Item 1: Futures trading pairs that BTCC is supporting, including 3 types of futures contracts: Day, Week, and Vinh Cuu. Which product you want to trade, choose that product.
Item 2: Adjusting and using leverage: There are 04 leverage levels: 100 times, 50 times, 20 times and 10 times. You need to spend 1 deposit amount corresponding to the leverage you choose to be able to open a Futures Contract. For example, if you open 1 ETH / USDT contract with 100x leverage then you only need to deposit 2USDT. However, 100 times leverage is a great leverage, it can amplify profit by 100 times but also make you lose 100 times.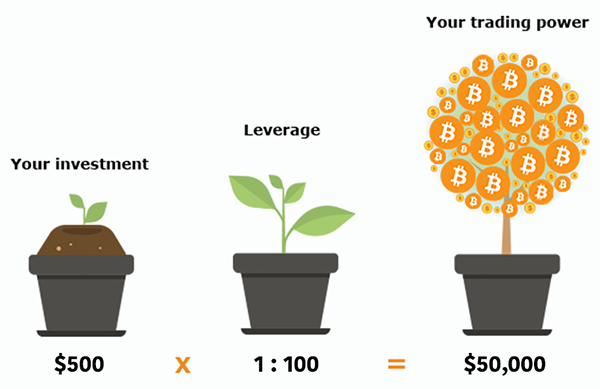 Item 3: Lot size to trade, this is also the liquidity of the exchange. We can see that BTCC is quite liquid
Item 4: Buttons for opening orders, here you can open Buy or Sell orders
Conclusion
This article has introduced you to an overview of Futures trading and how to trade this type of contract in Italy. You should also note that futures contracts are easy to bring profit to players and help players stay active when they can execute orders in both buying and selling directions, you can still make money. when the market is down, this is more than the underlying cryptocurrency market. However, since it uses leverage, this is also a double-edged sword, so be careful when trading. Good luck!
GO FOR A FREE ACCOUNT IN SECONDS At BTCC And Try Your First Bitcoin Futures Trading Today. New User Will Receive Up To 2,000 USDT Trading Bonus!