How BTCC Became the Leading Crypto Derivative Trading Platform
BTCC was the leading choice for spot trading since its launched in 2011.

In 2018, BTCC cut other businesses and focusing on perpetual contract instead. BTCC innovatively launched the world's first physical delivery perpetual contract in 2019. Based on the market need, BTCC later launched the highly popular derivative product, daily contract for BTC and ETH supporting 150x leverage.
BTCC has been operate for more than 9 years, which is one of the longest-running cryptocurrency exchanges in the world. BTCC was also the first exchange that position itself as an exchange for beginners.
The Shift to Crypto Derivative Market
Unlike the spot market which has a low entry barrier for digital currencies, cryptocurrencies that have little value do not have liquidity and market depth in the futures market. This is why BTCC choose to focus on bitcoin and other major cryptocurrencies for its futures trading.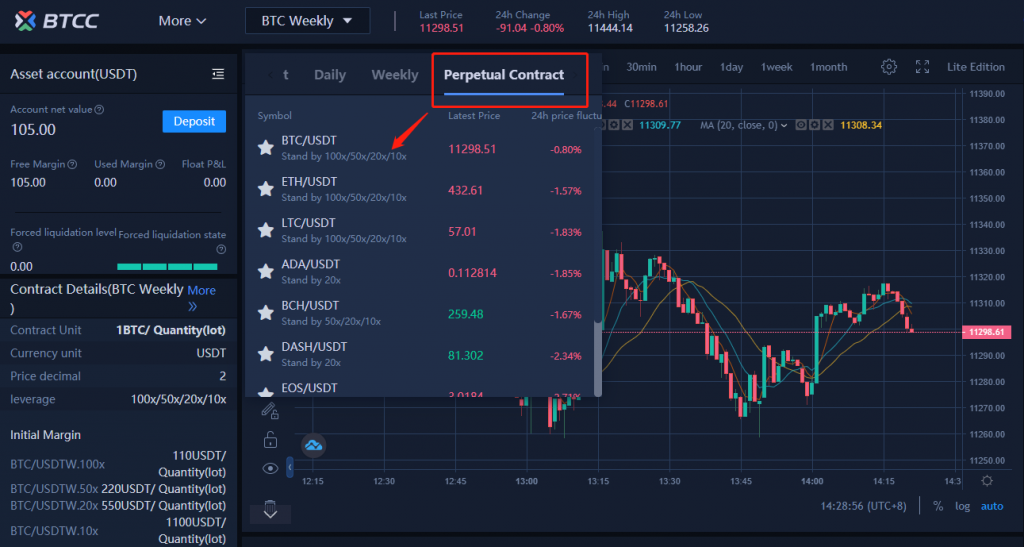 Compare to other competitors, BTCC has the most diversified trading pairs, with total of 9 major cryptocurrencies available, and offering 16 trading pairs with maximum of 150x leverage.
"infinite market depth" is the secret to the success of BTCC futures product. Traders can be assured that they can get the best rate at BTCC. Below is the comparison of market depth for leading cryptocurrency exchanges in the market.
| | | |
| --- | --- | --- |
| Exchange | BTC/USDT Market Depth (USDT) | Equivalent to Bitcoin |
| BTCC | 4,500,000 | 500 |
| BitMEX | 3,100,000 | 344 |
| OKEx | 200,000 | 22 |
| Huobi | 100,000 | 11 |
| Binance | 80,000 | 9 |
| FTX | 50,000 | 6 |
BTCC's "infinite market depth" compared with other exchanges
Chief Research Officer at BTCC, Dan said "what trader need is a stable and smooth platform that they can trade under extreme market condition"
BTCC build its own trading platform with a layered security strategy to protect digital asset from cyber threat. The multi-layered approach allows BTCC to operate for more than 9 years without any security incident. BTCC employed an advanced technology to make sure the platform avoids any server slow-down and technical problems.
Unlike other cryptocurrency exchanges which often make users to share lose when there is a negative balance. BTCC take negative balance protection seriously, and has promised earlier in 2019 that the 9 years old exchange will cover users' negative balance rather than let all profiting users share the losses.
Some of the advantages for futures trading compared to spot market trading included low barrier to entry, higher return, and higher leverage. However, futures trading required trader to have more investment knowledge.
Users Can trade BTCC in 3 Ways
Currently, BTCC supports App Store, Android, and Web versions.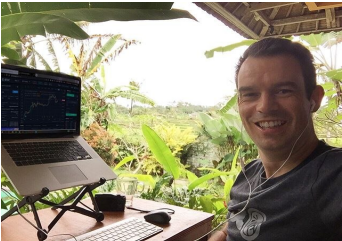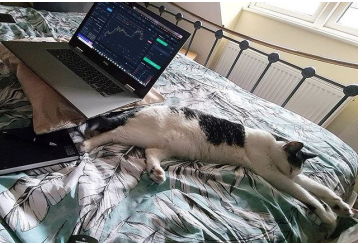 For anyone who are new to the cryptocurrencies, the interface of BTCC is very simplistic and user-friendly to use.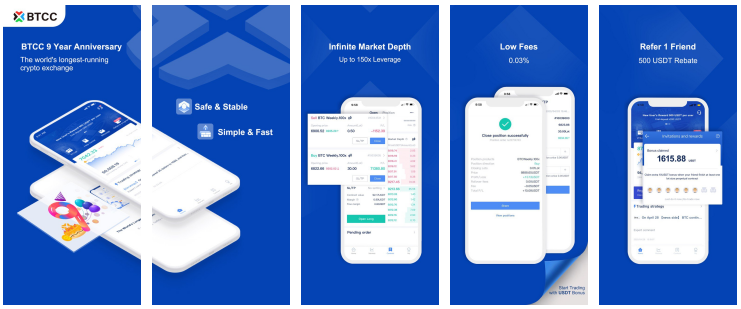 To help newbie in the cryptocurrency space, the market analyst team at BTCC provide daily and weekly market update to help user with their investment decision. You can trade at BTCC with only 0.7 USDT and you can start deposit with 2 USDT.

We believe that crypto derivative market has a huge market potential in the future, BTCC is committed to continue to provide the best trading experience for users and setting a good example in the industry.