A Great Alternative to Phemex to Trade Cryptocurrency Futures
One recipe to make it to the hall of fame as a cryptocurrency futures trader is one key element.
And it's the platform you partner with.
Not every platform will give you the best deal. It is a core that you make a wise selection of the many that blow their trumpets out there.
Pick My Two Cents Advice and Thank Me Later
One Swahili proverb says, "A good product sells itself, while a bad one walks around." Most platforms are crap, and you'd agree with me – they advertise heavily around.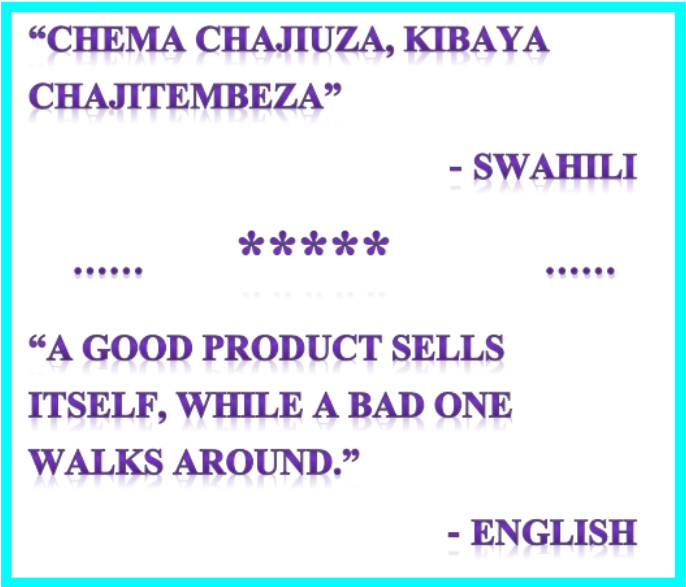 What Advantages has BTCC Over Phemex in Terms of Crypto Futures Trading
First are the Establishment Dates
BTCC has been thriving through the sector since 2011. Phemex (founded in 2019) is entirely new, with less than two years in the arena.
BTCC's initial strategy was an exchange, but they've grown into a cryptocurrency futures specialist platform. BTCC was among the first to offer cryptocurrency futures.
Phemex platform onboards later than the product they offer – a great but late strategy.
Incorporation Origins
BTCC has headquarters in Shanghai, China, with communist interests where everyone has a place in public affairs.
Phemex headquarters are in Singapore, a capitalist economy that encourages free enterprise. Capitalism arises with the ideal where richer keep getting rich and the poor keep getting poor. Phemex appears to be in it for money and no corporate social responsibility at all.
Platform Valuation (Currency)
Phemex is prone to volatility, a considerable risk for crypto futures trading. Every trader must be able to value and transfer their currencies into Fiat monies.
BTCC is a game-changer with volatility. Why? The platform offers crypto futures whose valuation is in USDT or Tether -the best stable coin so far.
With BTCC, you can value your holding with respect to the US Dollar, and you cannot go wrong with it.
How much to value your Bitcoin's worth, especially in this first half of 2021?
Prices and value have escalated twice a fold. Stable coins allow you the time lapses to discern the riskiness of the future of digital currencies. And it borrows from the currency behind the stable coin.
Governments control the circulations of currency behind a stable coin. The fates of pure- crypto platforms rest with the consensus of the individual blockchains of actors therein.
To mitigate volatility sub-factors, your best choice goes to BTCC.
Leverage Comparisons
Leverage upward caps is another reason BTCC remains a strong choice. Pemex's highest limit cap rests at 100X. While BTCC's up to 50X(150X). When you are in the money, BTCC will allow you to reap an extra 50X of your fortune. Strictly, Phemex chops that off. So why should you limit your chances, especially if you are an expert at trading crypto futures? BTCC is the best alternative for trading cryptocurrency futures.
Zero Fee Trading Opportunity Available For Premium Account Holders Only
Opportunities to trade at zero fees exist. At Phemex, they limit you to open a premium account to enjoy zero fees. And that may not be amenable with most starters. Typically, it's limiting you. Launch your crypto futures trading with platforms with no price discrimination. For that reason, the alternative is BTCC.
Zero KYC As A Loophole for Fraudsters and Criminals
Being honest is an excellent policy. And you know crypto-transaction obfuscation is the recipe for every crypto-induced crime around the globe. Well, Phemex as a platform going for nil KYC means a lot. Go for platforms where your identity, as well as that of other actors, is verifiable.
At BTCC, I had to provide my email and phone number for the mobile app, and that is one core reason I have the faith that my worth is good hands.
Phemex will claim no interest in knowing you, but it's a recipe for more prolonged spells of harboring potential lawbreakers in the name of trading cryptocurrency futures.
Default Trade Volume Indicators
Trade volumes against time matters for successful cryptocurrency futures traders. Phemex platform presents you with the figures running on a screen.
That's not what a keen trader requires. A graph indicating volumes from BTCC is a deal-breaker.
Stakeholder Bonuses
A comparison of BTCC and Phemex shows both have in place referral policies to reward clients who help with onboarding others.
But if you look at BTCC, they go an extra mile at rewarding a craft that most ignore – it's writing. Writers from time to time benefit from writing contests held courtesy of BTCC.
Significant Platform Growth-Related Incidences
The last thing you want is sincere regrets by firms that leave you nursing losses. Looking at Phemex in the short duration they've been online, here are two significant incidents of which it's my sincere hope never left you wallowing if the choice:
Platform Connectivity issues with a surge in volumes of traders
System outages
Those two up there are the main reasons you should stay with experts in the field: BTCC.
Hidden Enticements for Newcomers on Phemex
The last time BTCC newcomers got 500USDT upon depositing $500 worth. Phemex has it, but the downside is that it's not instant like it was on BTCC. You'd have to wait up to June 22, 2021, and that you must know if only you read the terms of policy with a toothpick.
Who does that anyway? Very few of us, and that's a gaping hole.
Summing Up Everything – Stay on BTCC
BTCC is your leading platform for trading cryptocurrency futures. Newcomers are lurking around but still unaware of the gem that BTCC is.
Aside from the transparency, you'll get unmatched support for any platform issues- which are close to none. BTCC is that superb, and this is one score where BTCC has no close contestant.
Many platforms have surfaced and faded away with losses of client assets. If you want a sure bet, BTCC is there for you.
Give Phemex a period of not less than half a decade to be sure if they really are up to the task.
Lastly, BTCC remains the ultimate choice for trading cryptocurrency futures profitably.
Go For A Free Account And Try BTCC Crypto Futures Trading. New User Will Receive Up To 2,000 USDT Trading Bonus!