Where And How To Buy Dogecoin
While many people have taken much interest in the growth of Bitcoin, you may miss much on a cryptocurrency that provides an exciting return for investors. Are you aware that a cryptocurrency with a market capitalization of $5,382,875,000 as of January 28, 2021, has risen to $6.87B in less than two weeks? The Dogecoin (DOGE) is a leisured outfit of people building a community around a crypto asset.
In this post, I'll take you through what Dogecoin is, where, and how you can buy it online.
IN SUMMARY, HOW TO BUY DOGECOIN
Get a Dogecoin account (Binance, Coinbase, and Kraken)
Register using your email and password
Purchase the Dogecoin to your wallet
In brief, that's how to buy Dogecoin. So take your time to read up this article while I take you through the whole gist about DOGECOIN.
WHAT IS DOGECOIN?
Dogecoin, a cryptocurrency created by Billy Markus and Jackson Palmer, had dated back to December 6, 2013. It initially started as a "joke currency" but is used as a tipping mechanism for online content creators.
The fierce public interest in cryptocurrency has meant that as people rush towards the Bitcoin frenzy, investors' interest in other cryptos will increase.
This kind of activity will also serve the intrinsic benefits of cryptocurrency.
As of January 28, 2021, it has a market capitalization of $5,382,875,000. Is it not unusual to know that Dogecoin went up over 800% in 24 hours in January 2021?
One exciting thing about DOGE is that there is a limitless supply of Dogecoins. There is no cap to its investment level. The purpose of this was to create a consistent reduction of its inflation rate.
Dogecoin represented as a doge meme featured an image of a Shiba Inu dog with Comic Sans. It could express anything from jokes about naps, early mornings, among others.
Aside from being a cryptocurrency, Dogecoin has increased its strength through the community-people build-up around the coin.
The community or foundation had undertaken different fundraising for charities and other notable activities. One of such is the fundraising project set up to raise $50,000 for the Bobsled Team from Jamaican, who could not afford to go to the Sochi Winter Olympics, though they qualified.
On March 25, 2014, among its other fundraising project, it sponsored the NASCAR driver, Josh Wise, through a fundraising project to the tune of $55,000 by the community. They built the Tana River basin in Kenya through donations raised by the Dogecoin Foundation.
IS DOGECOIN A FUTURE COIN?
From a speculative viewpoint, a coin's future depends on the purchase time and the decision to sell.
Suppose I am asked about the viability of Dogecoin previously. In that case, I will probably say that it's just like every other altcoin, but with the considerable growth that it has displayed this year, we can't help but say that it is one of the cryptocurrencies to reckon with and weighs a great growth potential.
NOW TO THE MAJOR BUSINESS.
Where and How do you buy Dogecoin? Don't check too far: Binance, Coinbase, and Kraken are sure bets for you.
BINANCE
The Binance crypto exchange is a secure platform to quickly buy and sell cryptocurrency using a streamlined buy/sell process among other products and services.
To buy Dogecoin using Binance, here are the following steps to take:
1. Set up an account on Binance by clicking on the 'Register' icon. You can either trade using the web-based trading App, desktop executable App, or download and install the mobile versions of the application on the Google play store or Apple store.
2. Upon registration, you have different payment alternatives: cash, credit or debit card, and bank transfer. Click on the ' Wallet' tab and afterward click the 'Fiat and Spot' on the top right-hand side navigation bar.
3. Click then the 'Deposit' button. You can select the deposit currency to make the purchase.
4. Search for DOGEUSDT on the search bar and click on the trade drop-down button beside it, which will load a trading window. If you do not see the trade button, search for it on Google using this search query "DOGEUSDT +Binance", which will also load the trading window.
5. Finally, enter the amount of Dogecoin you wish to buy, select the "Market" tab, and click 'Buy DOGE.'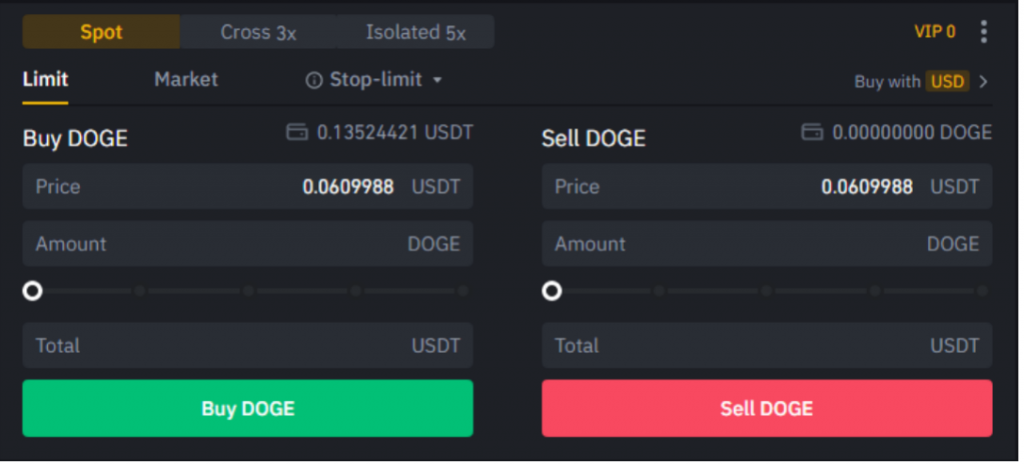 6. Once completed, you will get a notification showing that the transaction was successful, and your DOGE Coin balance will increase, which you can view on the Binance Fiat and Spot section.
COINDIRECT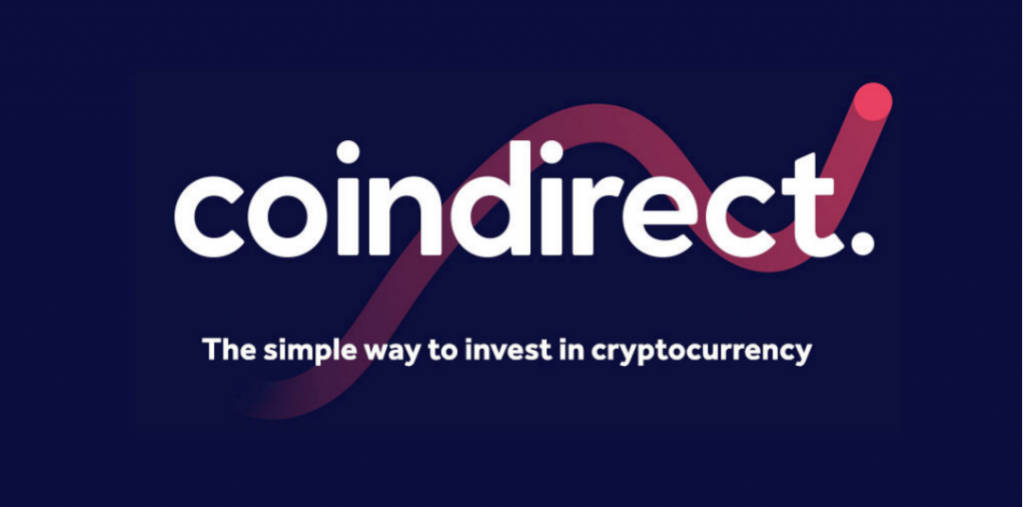 Coindirect is also a secured platform to buy your Dogecoin. Just by following the steps below, you can get Dogecoin quickly:
1. Sign up on Coindirect through its website.
2. By clicking "SIGN UP," enter your email address and password.
3. You will receive an email asking you to verify your account.
4. Click on Verify Email Address.
5. On the upper part of the homepage, click on "Profile" and update your profile.
6. Click on "BUY" and select Dogecoin.
7. Choose from the list of payment methods and follow the on-screen prompt.
KRAKEN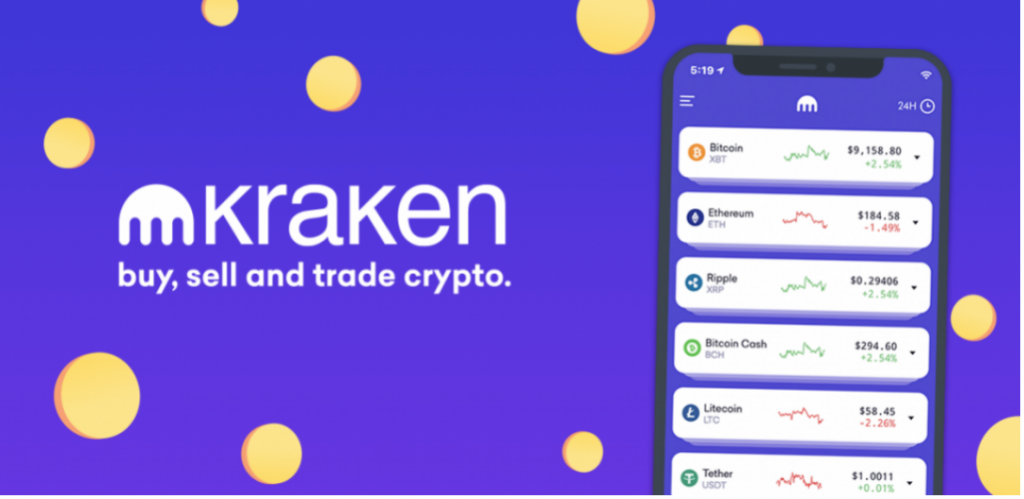 According to the team at Kraken, over the years, the crypto exchange is continuously ranked among the most secure and committed crypto exchanges in the world.
To buy Dogecoin with the Kraken platform, follow the under-listed steps:
1. Set up a Kraken account .
2. At the top right-hand side, click 'Create Account.'
3. Upon registration, you will receive a link to affirm your registration process.
4. Upon successful verification exercise, you can proceed with the purchase of Dogecoins.
5. You can make purchases using LTC or DASH. To fund your DOGE wallet using fiat currency, click on the 'FUNDING' tab at the home screen upon login.
6. A drop-down menu of preferred currency will display, and you can follow the guidelines provided on the website.
CONCLUSION
Just like many other cryptocurrencies around the world, Dogecoin is another to invest in. Aside from the general theory surrounding crypto, the community of charitable individuals and the current team of individuals can be a worthy reason to consider investing in DogeCoin.
However, it'll be wise to buy the dips when you notice a price correction on the price chart while deploying the dollar-cost averaging strategy for fund allocation on your Dogecoin trades.