Tuesday Coin Deep Dive: Litecoin
Litecoin's (LTC) massive surge of 34.55% in prices this past week, including a jump of 17.8% in price just today to $269.7 warrants a discussion of LTC's background and what has spurred its rally.
The blockchain network of Litecoin, according to its official website, is a "peer-to-peer Internet currency that enables instant, near-zero cost payments to anyone in the world. Litecoin is an open source, global payment network that is fully decentralized without any central authorities." In other words, Litecoin was design to be used for cheaper and more efficient transactions. Especially so in the front of cross-border payments, which before the advent of digital wallets and currencies were time-consuming and cost-intensive.
As a disruptive innovation in the financial world, it is no wonder that Litecoin and its token, LTC has attracted global attention from investors. The international fervour surrounding Litecoin and LTC can also be attributed to their reputation as one of the first cryptocurrencies developed. Litecoin actually retained its spot as a top-5 cryptocurrency in terms of market cap for quite a while, but it fell behind the ranks as other more popular altcoins such as DOGE, DOT, and ADA grew in popularity.
Now, what has caused this recent surge in prices? Many would simply assume that it is an after-effect of strong bullish sentiment sweeping across the entire cryptocurrency market, as BTC and ETH led the charge in price gains in the last few weeks up until Monday. However, this is not the only reason behind Litecoin's rally.

According to data provided by Messari, the popular coin pair trading instrument of LTC/BTC rose by almost 14%, which indicates a rise in capital migration from Bitcoin to Litecoin markets. This shows investors' hold the belief that Litecoin may have higher upside to price gains in the near future at the very least, compared to Bitcoin. Further, Litecoin also announced that Grayscale Investments is looking to upgrade its Grayscale Litecoin Trust's status from an ETP to exchange-traded fund (ETF), which would bring more exposure to Litecoin's price movements in the traditional investors. This is evident in the instant jump in Bitcoin's prices when the Grayscale Bitcoin Trust officially became an ETF, so we could expect similar patterns to manifest once the Grayscale Litecoin ETF becomes a reality.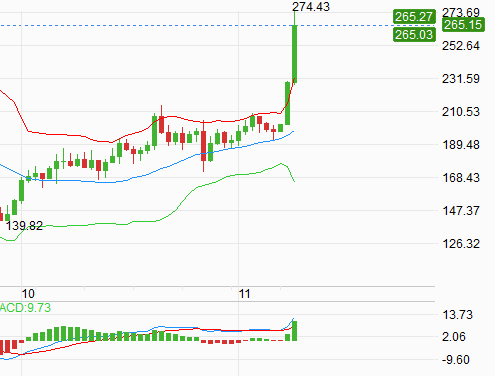 LTC's rally since September 29, including the 17% jump today
To conclude, Litecoin has been exceeding expectations since late September as its prices has surged more than 77% since September 29th. This recent rally has put Litecoin back on the map for investors as an altcoin that has massive upside, and it would be regrettable to ignore Litecoin as a potential addition to your cryptocurrency investment portfolio.


Trade Litecoin on BTCC's app today: https://bit.ly/32fNbZh