What is Tether (USDT), and How to Buy It?
Tether is a cryptocurrency that is also represented by the abbreviations USDT. It is a stablecoin, meaning that its valuation has a valuable yet unique feature behind it. The value of a stablecoin is peg-able to a relative amount in fiat or ordinary currency like the Us Dollar.
Stable coins seemingly bring the valuation model of a crypto-asset to a higher degree. It creates more reason to peg costs to definite fiat. And it's in no way in opposition to the equilibrium model that emanates from the global law of supply and demand.
Coinmarketcap, one of the sites that list all cryptocurrencies, slots Tether as the third. Relying on metrics as of the first half of moth three of quarter three 2020.  First, it's Bitcoin, and the second is Ethereum.

Tether USDT is a Strong Digital-asset
Why?
Having arisen after Bitcoin infers one plausible feature. Tether is more scalable and sought to ride on and purposefully excel where Bitcoin failed.

From another critical outlook, the inception of Tether at one phase ever involved Ethereum (ERC-20) Tokens. Sequentially, it's a logical way to appreciate the solid proposition by Vitalik Buterin with Crypto-asset security.
And happens Tether is not the only digital asset to rely on other leading blockchains to bootstrap and also scale into magical heights of achievements.
Tether is a valuable asset. The reality is, some other leading exchanges and market platforms have and deploy Tether as their base crypto-asset.
PROMOTION: 2000 USDT Giveaway on BTCC crypto futures contracts trading platform.

A Historical Outlook of Tether
Tether first arose as the Realcoin project from July of 2014 when they first opened the whitepaper.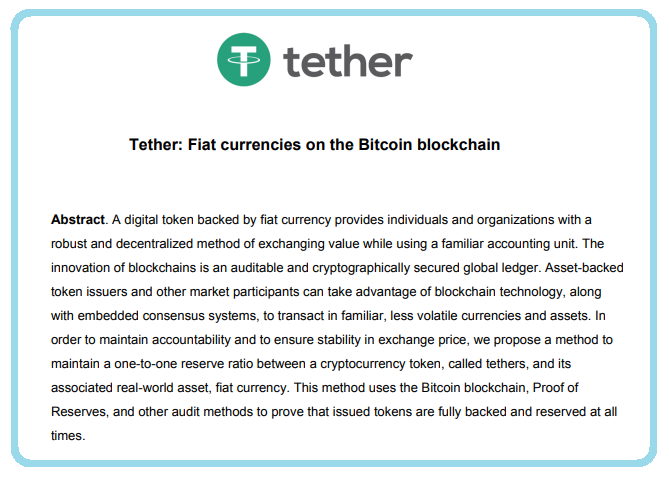 Masses appreciate the stir from the launch as Realcoin to what it is as of date.
First, it's the technical side of it – merely revolutionary. The trio of founders: Brock Pierce, Reeve Collins, and Craig Sellars fall among leading figures within the entire crypto-sphere.
Interestingly, four-months later – November 2014, Realcoin morphs into Tether to date.
Notably, also, Tether's launch was unique. And so has been their concept of stablecoins. The initial entry into the market comprises three phases or approaches. And each strategically targets a global cognition of strong fiat currencies.
First starts USTether, second comes Euros, and finally the version with Japanese Yens – the YenTether.
Tether USDT Market Metrics
Into the third month of quarter 3 2020, Tether rallies at position 3 with vital metrics inferring the backdrop regarding the position:
One is a $41,377 Billion market volume hitting within a 24-hour cycle.
Second is $13,995 Billion in the entire market cap. Barely 7% of the capitation if we compare with that of Bitcoin.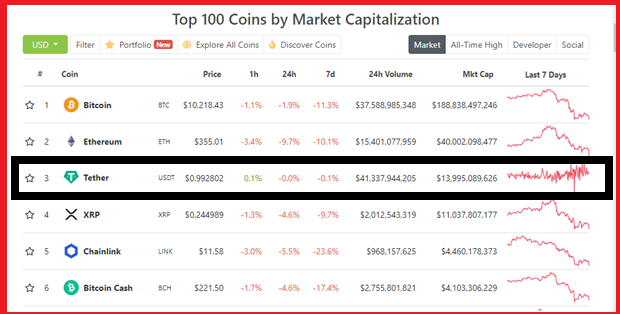 How to buy Tether (USDT)?
Pro-Tip: To buy Tether, you require having a wallet that supports USDT in the first place. Otherwise, it appears like buying a table with no house to place it in.
You can acquire Tether by following the following avenues:
Use Credit Cards for Buying From Tether Ltd
Since Tether follows leverage provisions, traders can always deposit US Dollars and, in return, obtain equivalent amounts of USDT.
Here's the link to obtain the Tether USDT from Tether Limited. Follow standard procedures after you sign up, and you should receive the Tether into your compatible wallet.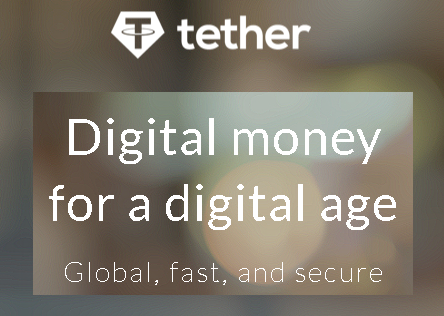 Buy Tether Using Other Cryptocurrencies
One other and easy way is to convert fiat into USDT through reputable exchanges.
With an exchange platform account like Binance, you can convert other crypto-assets like BTC and ETH into equivalents of USDT.
It works well for you if you get payments sent to you in arrays of other cryptocurrencies. When you convert them into one reputable digital-asset like Tether, it's safer.
First, register for an account with a reputable crypto-exchange platform.
Most platforms have a straightforward procedure, which you must complete by carrying out a 2-factor authentication via mediums like emails or quick response codes on mobile apps.
Once you have USDT, it's advisable to go a step further -helpful for security reasons.
Transfer the USDT into cold wallets or, better still, choose to use the Mobi wallet by BTCC. Mobi allows you to access the USDT in real-time while it's secure with decentralized servers.
Tether (USDT) wallets
Modest Tether (USDT) digital wallets allow you instant receipts and transfers as well. When it comes to exchanging Tether with any of your favorite assets, your wallet should enable you to do it in one click.
The ease of integration with other wallets matters significantly. Mobi wallets by BTCC are good. An exodus wallet is also a friendly bet.
Sending USDT for Storage
Pro Tip 1: Multi-currency wallets designate separate wallet addresses per digital currency/asset. Therefore, please do not mix them up, like send USDT to an Ether address or the reverse.
Pro Tip 2: If you are a frequent spender who loves paying via USDT, do not escape entirely from using cold wallets. It's best if you can establish your weekly or monthly averages and send USDT into a hot wallet in preferable small yet convenient batches.
The bottom line is storing away USDT from hot wallets as much as you can, as they are least secure among the digital-asset classes.
Therefore, let the passion to HOLDL never carry you past the dreamy world – where you assume your USDT is perfectly safe. It's for similar reasons that big firms like BTCC running the reputable Mobi wallet rely on cutting edge audit tech to ensure everything is okay on regular and random cycles.
Tether (USDT) – Use Cases
Tether being among the leading cryptocurrencies by popularity and value, has excellent use-cases around.
You'll find Tether popular among crucial stakeholders like:
Exchanges,
Merchants,
And individuals.
PROMOTION: 2000 USDT Giveaway on BTCC crypto futures contracts trading platform.

The following are brief notes distinct for each user category.
Exchanges facilitating transfers and payments using Tether have gained in traction. However, they are yet to accomplish a significant buy-in among some stakeholders.
Most exchanges have no existing integrations with local and international banks. As such, newbies find it a struggle to get on board with TetherUSDT.
When ordinary folks find the jinx with APIs and other complex protocols, they back off. Concurrence is there regarding security protocols and audit flags. However, it seems newbie crypto-dealers find it quite a hindrance. Banks can help by opening up to the crypto-sphere by re-engineering tech to host blockchains.
On a laudable note is that Tether is a notch higher.
Why?
Tether Limited promotes usability by assuring users that the backbone of Tether's value is peg-able on common fiat currency, the US dollar. Therefore, as much as the value is volatile, the fiat-valuation element brings is a significant variable as a stop-gap mechanism.
Stable coins like Tether have a forgiving eye on individuals struggling to gauge the value of their worth. Pegging Tether to the amount of the US Dollar sort of allows Hodlers a chance to figure out the direction of value fluctuations.
Of course, other cryptocurrencies do not give that sort of leeway into valuation vis a vis the volatility aspects.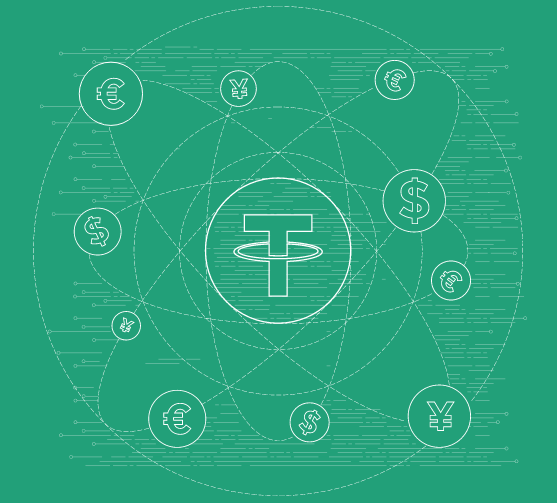 A Fiat-based and backed Crypto? That is what Tether is. If you happen to have cohorts requiring payments across borders, Tether is for your case. It's fast, cheap to transact, and very flexible.
Merchants have a sense of ease while dealing with Tether as the preferential mode of payments. Tether allows a hassle-free sort of payments and receipts model. It's easy to transfer Tether, a close semblance of the USD dollar, efficiently while bypassing the chaos with centralized monetary systems.
Tether opens a door of low risks with chargebacks. Also, it offers a model with intermittent conversions with the support of an array of fiat currencies.