New deposit & withdrawal cryptocurrency added: Cardano (ADA)
We've recently launched Cardano (ADA) as one of the currencies available for deposits and withdrawals on our web and app platforms. Sign up for an account today to try out this new feature!
Limited-time offer: Withdraw and convert Cardano (ADA) for free
To celebrate the launch, we have a limited-time offer for all of our users⁠—no fees will be charged for ADA withdrawals and conversions during 7-13 June 2022.
As for ADA deposits, it's free of charge all year long, just like any other cryptocurrencies on our platform.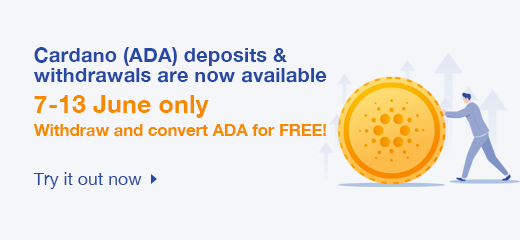 ---
How to make a deposit in ADA?
1. Go to Home or Assets. Tap Deposit.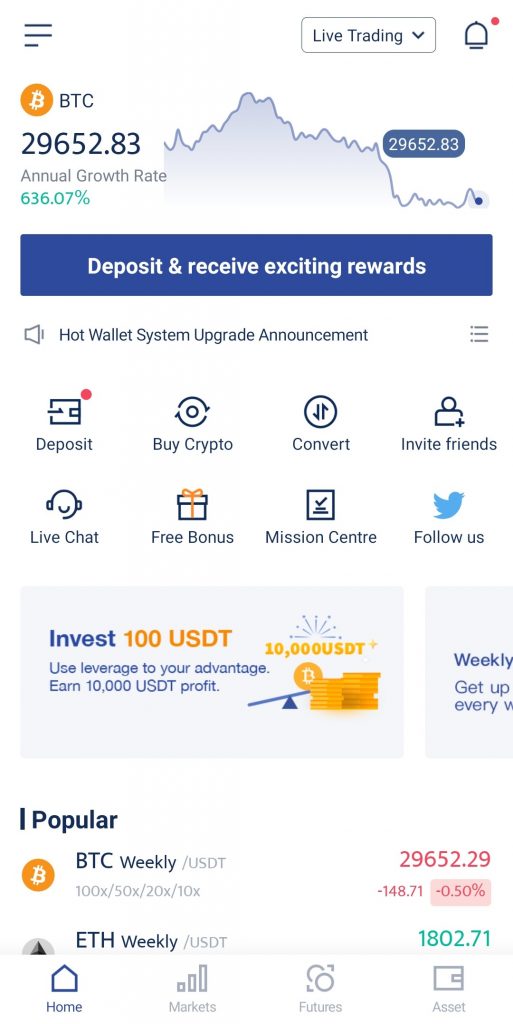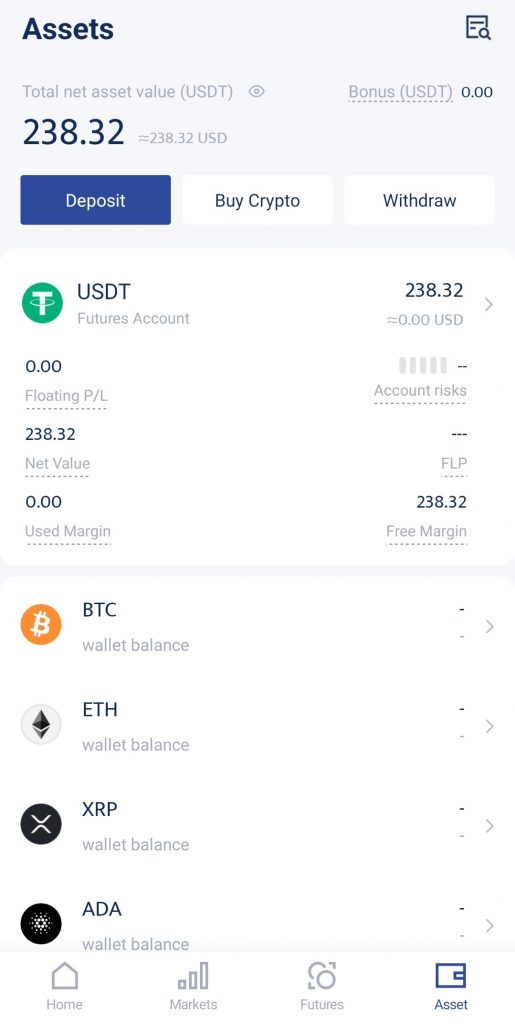 2. You will see a list of deposit currencies available. Choose ADA.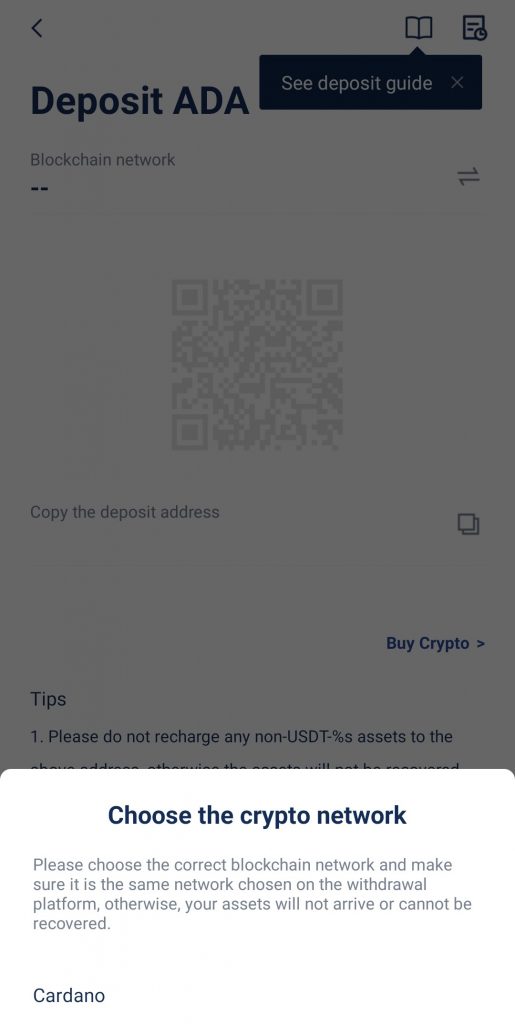 3. Copy the deposit address by tapping on the copy icon or by using the Copy address function.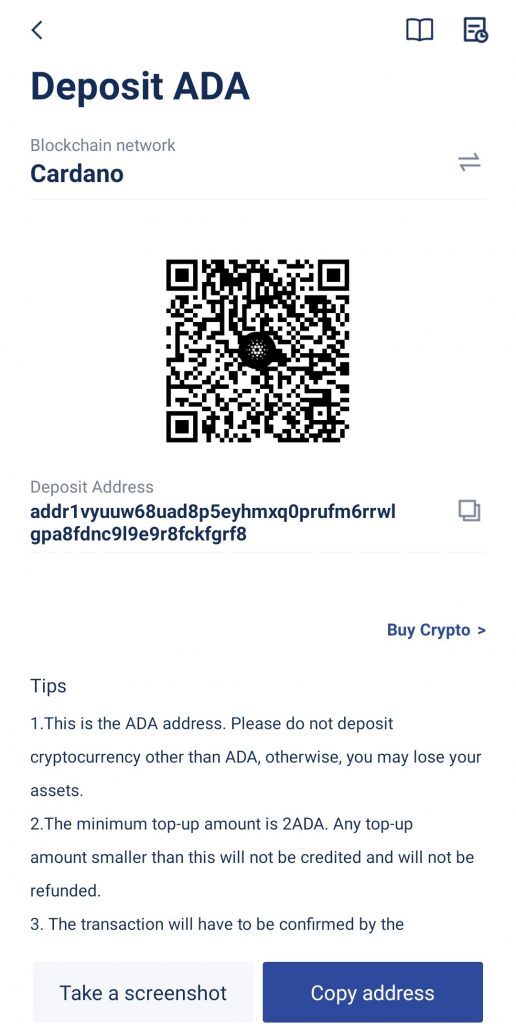 4. Leave the BTCC app for now and go to the wallet/exchange where you would like to transfer your ADA from.
5. Complete the steps as required on the other platform. Paste your BTCC wallet address when you make the withdrawal.
6. Once you've completed the necessary steps on the other platform, go back to the BTCC app. You should be able to see your deposits in minutes.
---
How to Convert ADA
1. Go to Home or Assets. Tap Convert.
2. Select your source currency and target currency. You may choose to convert ADA to BTC, ETH, or XRP, or vice versa.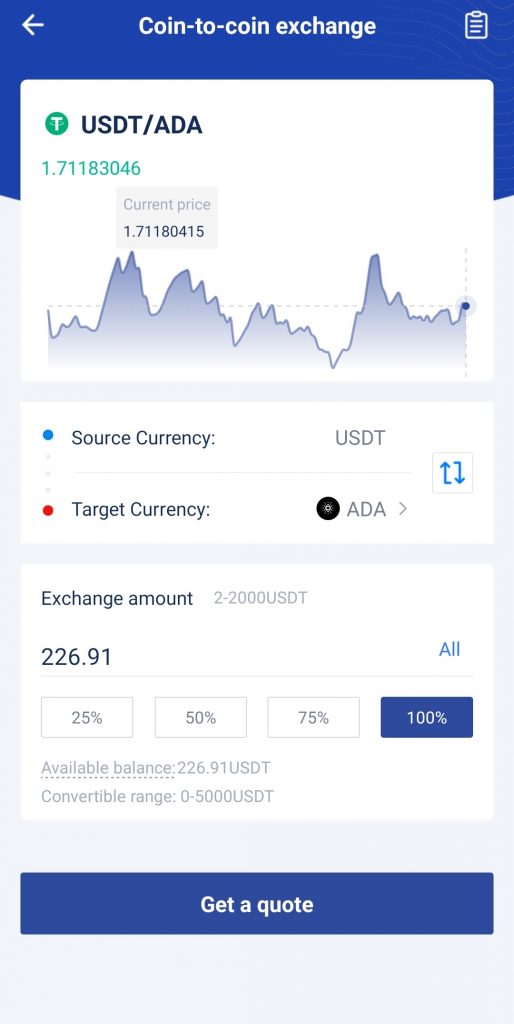 3. Enter the amount you would like to convert.
4. Tap Get a quote to check the price. Confirm the conversion by tapping on the button.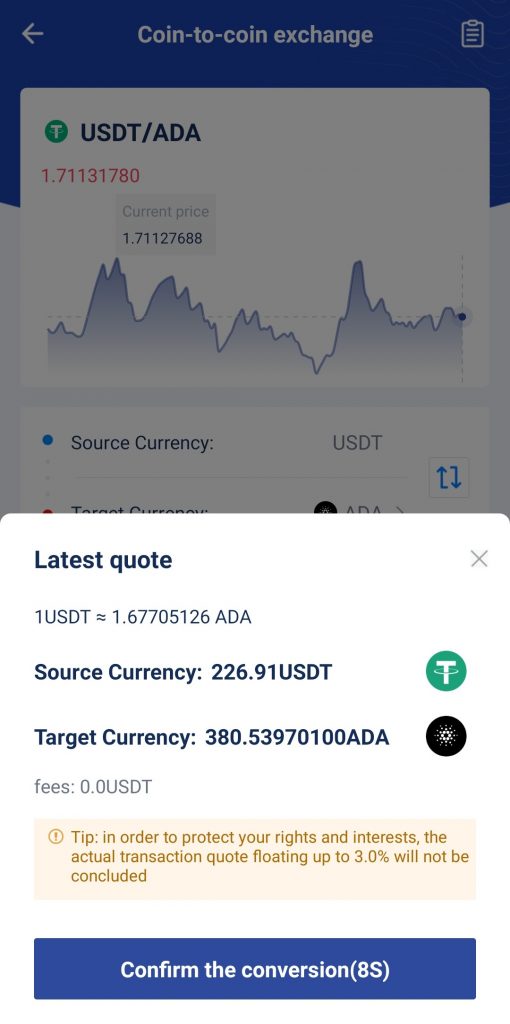 5. Voilà! You've converted your crypto to your desired currency.
---
Trade ADA weekly futures on BTCC
We offer ADA weekly futures with a leverage of 50x on BTCC. If you're bullish on the coin, tap Buy to open a long position; if you think ADA is going on a downtrend, tap Sell to open a short position.
You can also set your stop loss/take profit targets here to manage your risks.
---
Two things you may not know about Cardano (ADA)
1. It is more environmentally-friendly than most cryptocurrencies
Cardano's efficient mining process makes it one of the blockchain systems that is environmentally sustainable. According to Charles Hoskinson, a co-founder of the Cardano blockchain platform, Cardano is 1.6 million times more energy efficient than Bitcoin.
As the market continues to strive for more sustainable options to make cryptocurrencies environmentally-friendly, Cardano's sustainable traits possesses a huge advantage over other crypto on the market, especially Ethereum.
2. Fast transaction speed
Cardano processes transactions much faster than Bitcoin and Ethereum 1.0 (which is also referred to as Classic Ethereum). Cardano can handle more than 250 transactions per second (TPS), compared to about 4.6 TPS for Bitcoin and 15-45 TPS for Ethereum 1.0. This makes the Cardano network highly scalable.
The Ultimate Guide to Trading Crypto on the BTCC App
---
Follow us on Twitter for the latest updates