Monday Madness: Massive Rally as ETH hits New All-Time High and Bitcoin Nears Record Prices
It has been a fantastic start to this week as ethereum continues its fantastic form in the past month, hitting a new all-time high (ATH) today and is last trading at $4,758.34. Bitcoin also managed to recover from its relative slump last week, climbing 7% day-to-day and briefly surpassed the $66,000 price level before hovering around the $66,000 mark.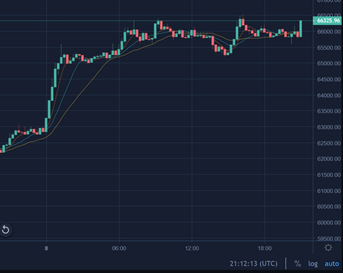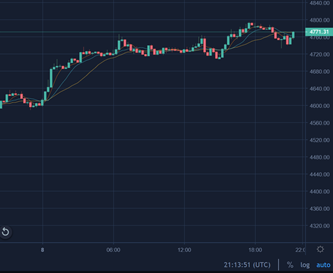 A snapshot of BTC (left) and ETH (right) respective price movements over the last 24 hours
The strong performance by the two biggest cryptocurrencies in the market has led to other alt-coins rising in prices, too, as investors looked elsewhere for potential gains. Currently, in the past 24 hours, LTC is up 11.3%, DASH is up 7.3%, LINK is up 5.8%, and ADA is up 4.15%. With the entire industry gaining in prices, the cryptocurrency market as a whole has finally reached the $3 trillion market cap, a historic figure and a sign of greater things to come for crypto.
As more and more investors become familiar and comfortable with trading cryptocurrencies, and as major networks such as Ethereum (ETH), Polkadot (DOT), and Cardano (ADA) strive to upgrade their blockchain and develop new functionalities, we can only expect the crypto market to build upon this great year for cryptocurrencies, as the total value of the market has already quadrupled compared to the year-end value of 2020.