How to make a crypto deposit on BTCC?
BTCC supports various coins for crypto deposits, including USDT-OMNI, USDT-ERC20, USDC-TRC20, USDC-ERC-20, BTC, ETH, and XRP. Here's a quick guide on how you can make deposits on our platform.
Depositing crypto on BTCC is fast and easy
1. Go to the Home page or the Assets page on our app. Tap Deposit.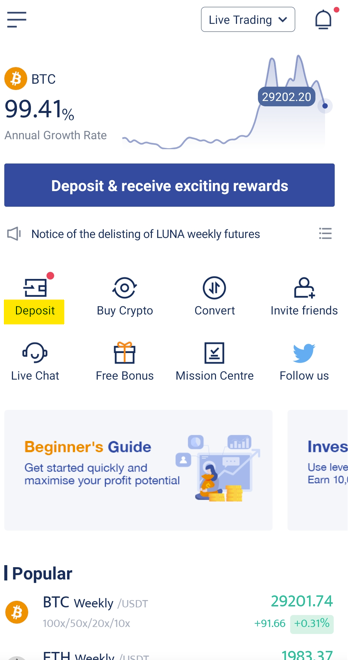 2. Select the type of cryptocurrency that you would like to make a deposit in.
3. Choose the crypto network.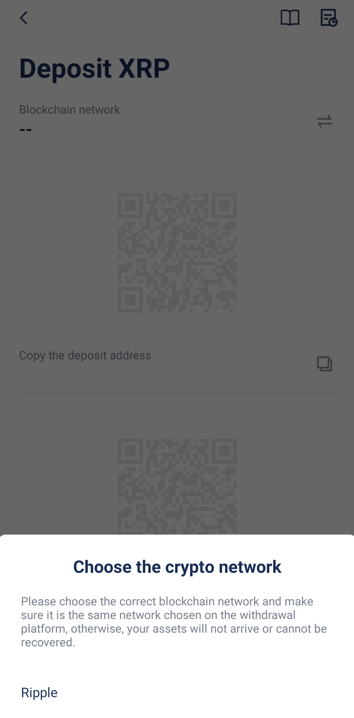 4. For XRP deposits, you will see a message reminding you to copy both the wallet address and destination tag.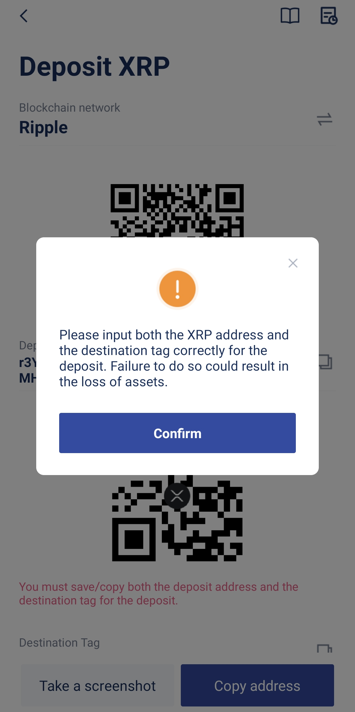 5. Copy both the address (and the destination tag) by using the copy function or tapping on the Copy Address icon.
6. Leave the BTCC app for now. Go to your other wallet or exchanges.
7. Select the payment currency on the withdrawal page of the wallets / other exchanges. Please make sure that the currency selected is the same as the one you have chosen on the BTCC app, otherwise, it may result in the loss of assets.
8. Enter the deposit amount.
9. Paste the deposit address (and destination tag) that you saved earlier in the corresponding fields.
10. Wait for blockchain confirmation. Your deposit should arrive in your BTCC account in no time.
Please take note of the following matters when transferring coins from or to wallets / other exchanges.
1. The compatibility of the wallets/other exchanges should be considered. If you select incompatible/different deposit networks, you will lose your funds.
2. Please make sure that the selected network is the same as the one provided by the target exchange. If you deposit XRP to a BTC address, you will lose your funds.
3. Please always confirm the payment details before making a payment.
4. Due to the anonymity of the blockchain, you will lose your funds with any incorrect transaction information. Please confirm the payment details carefully.
5. Please wait for the blockchain confirmation. If you do not see your assets in the account, please contact BTCC customer support for immediate assistance.
6. For any deposit amount that is lower than the specified amount below, your funds will be confiscated by the system:

BTC: 0.0001 BTC
ETH: 0.005 ETH
XRP: 2 XRP
USDT-Erc20: 2 USDT
USDT-Omni: 2 USDT
Get a free account on BTCC and start trading crypto futures. New users are entitled to receive a 10USDT bonus when they make a deposit of 100USDT or more.