Crypto Views – May 2021
7 May, 2021 EOS views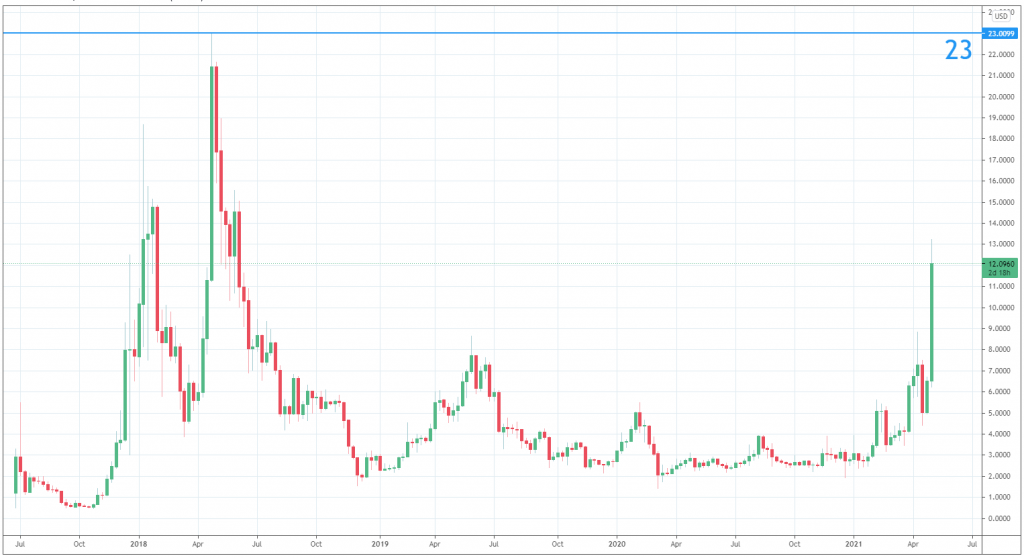 EOS soars more than 100% in price, hitting $12 during the past week. A recent protocol upgrade that increases the project's inflation rate is the reason for this rally. Along with other 2016-era projects like Litecoin and Ethereum Classic reaching new highs, EOS sees the target price at $23, the historical high.
6 May, 2021 Bitcoin views
The price of Bitcoin keeps hiking towards its all-time high at nearly $65,000 level. Notably, the largest Latin American eCommerce platform recently adds $7.8M Bitcoin to its treasury. However, it does not explain the recent rally directly. Nevertheless, it tells that the demand of the large firms continues.      
5 May, 2021 Bitcoin views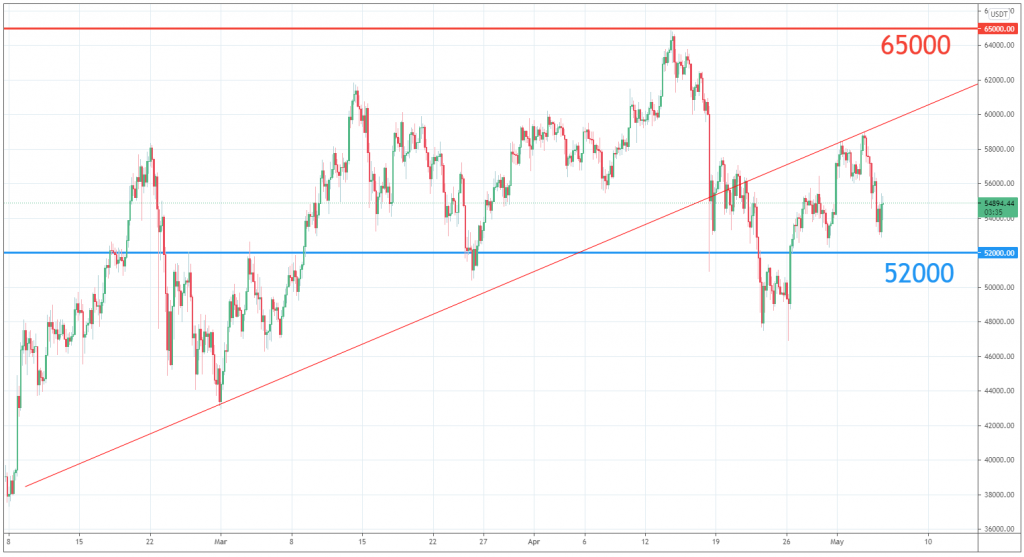 Despite Bitcoin's recent underperformance compared to ETH, Bitcoin continues to find a consistent higher lows pattern during the past few days. In the 4H chart, there is a strong support level above $52K. It seems that the buying the dip strategy has been applied to Bitcoin during the altcoins rally period. Therefore, Bitcoin sees a rally to its new-time high shortly.
4 May, 2021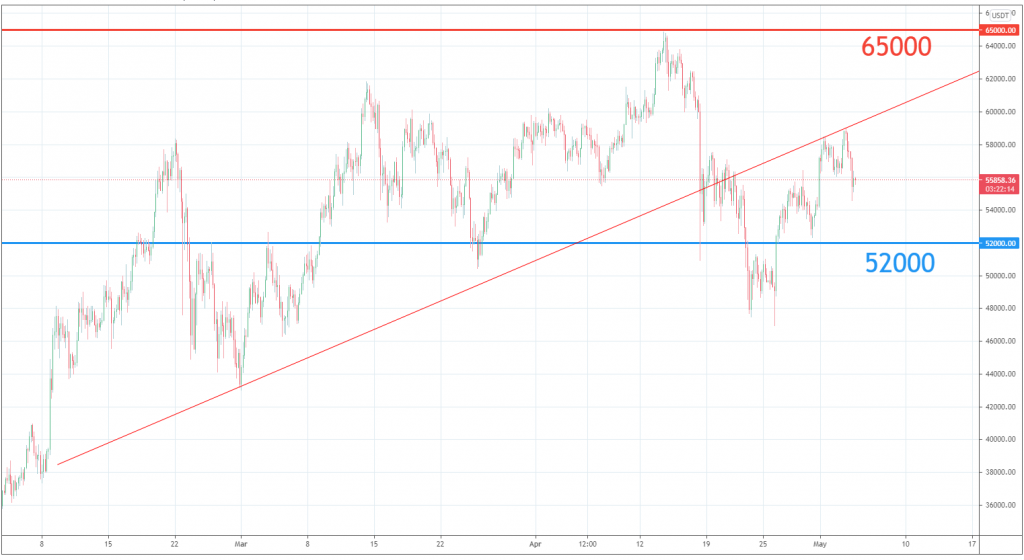 The price of Bitcoin had been rejected at $59,000 yesterday. Unlike ETH keeps hit all-time highs, Bitcoin seems to struggle to break its historical high at $64,864. However, the bullish momentum remains strong as the rally still on the uptrend track. As long as the price of Bitcoin holds still above the $52,000 level, the bull run remains changed for the short term.
3 May, 2021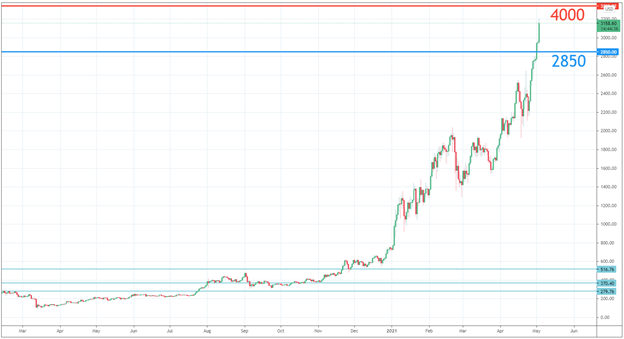 ETH continues to hit all-time highs during the past few days and hit the historical high at $3,200 at writing. ETH has recently become the star in the cryptocurrency field. It seems that ETH will keep leading the bull run of the market, and the bullish sentiment can last for a while.
Trade ETH with 150x leverage: bit.ly/32fNbZh