5 Best Forex & CFD Trading Platforms and Brokers of 2020
Forex and CFD trading is one of the most rapidly growing investment opportunities around the globe. In a day trading in the forex and CFDs markets average to over $6.6 trillion. Therefore, it is a great investment opportunity for individuals looking to make an extra income.
To participate in forex and CFDs trading, you will require to create a trading account with a reputable broker that will offer you with a trading platform where you can do the trading. There are currently very many forex and CFDs brokers around the globe and you have to choose wisely the kind of broker that you are going to use. Besides ensuring that you do not land on the hands of a fraudulent broker, you also have to ensure that the broker offers the services that you are looking for.
What to look for when choosing a CFD trading platform
To get a good forex broker and a good CFD trading platform, you should consider the following factors:
Regulation
Regulated brokers are usually very secure to trade with since they are under a certain authority that ensues that they transact their business in a manner that does not endanger the security of the traders' funds.
Although it is possible to find unregulated brokers that still good, with regulated brokers, you are assured of the security of your funds. However, for cryptocurrency CFDs brokers, most are not regulated since the industry is still evolving and most countries are still in the process of structuring the crypto exchange regulations.
Ease of use
A good forex & CFDs broker provides traders with a trading platform that is easy to use. Besides, the traders' account page should also be easy to navigate.
The trading platform should also have the basic forex trading tools including the custom indicators.
Reputation
It is always very important to look at what fellow traders who have used the broker have to say about it. In most cases, you find it in reviews online. A good broker will have good reviews from its users. You should be on the lookout for any fraudulent behaviour raised by users online.
Trading accounts
Different forex brokers offer different trading accounts that have different features. Key among the features is the minimum deposit required, the minimum lot size allowed and the maximum leverage allowed.
If you are a beginner, you should go for a broker that has a trading account that allows you to use the highest leverage, lowest deposit and least lot size.
Deposit and withdrawal
Besides the minimum deposit and withdrawal amount, you should also look at the deposit and withdrawal methods that the broker accepts to find out if you can easily deposit and withdraw funds to and from your trading account.
Automated trading
Automated trading is a great way of making your trading experience easy. If you are looking forward to using this strategy in trading, you will have to look for a broker that allows automated trading especially using Expert Advisors (EAs).
Trading fees
In forex trading, the trading fees are in terms spreads and commissions while in cryptocurrency CFDs trading the trading fees are in terms of transaction fees.
The lower the spreads and commissions in forex, the lower the trading fees. In cryptocurrency CFDs trading the lower the transaction fees, the lower the trading fees.
Top 5 best forex and CFDs Trading Platforms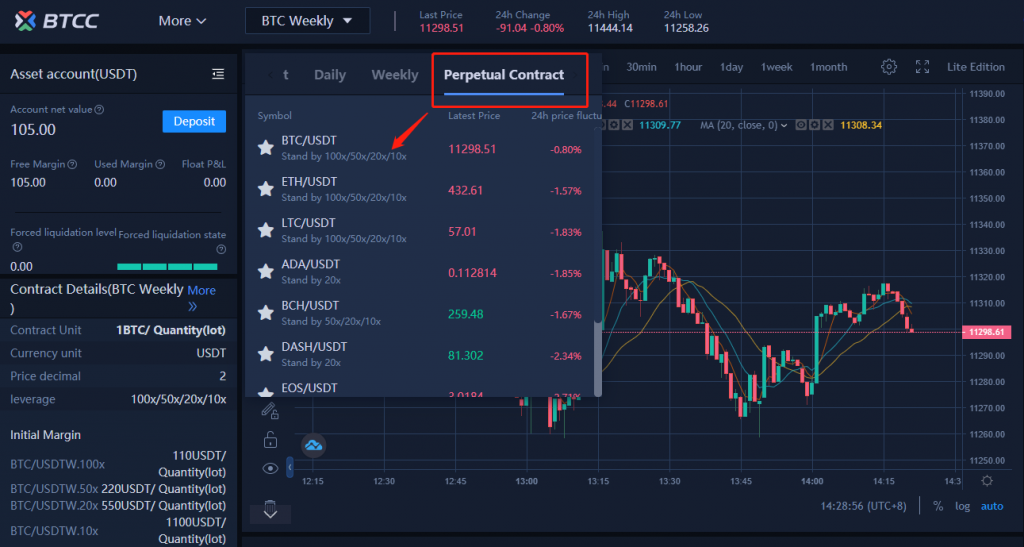 BTCC is one of the oldest crypto exchanges around the world. It was initially started in China though it later transferred its head offices to Hong Kong with other offices London, UK. As a CFDs crypto exchange, it is yet to be regulated since governments are still drafting the crypto governing regulations.
It offers crypto futures trading and allows leveraged and margin trading. It has one of the highest leverages in crypto futures trading of 150x.
Its CFD trading platform is easy to use even for both beginners and seasoned traders.
Deposits are made in form of USDT through ERC crypto wallets.
It has a good reputation having started in 2011 and it is considered one of the best crypto exchanges for trading ETH, BTC among other futures contracts. It has never been involved in any major hack meaning it is secure.
It also has very competitive trading fees that range from 0.1% to 0.2%, which is way below the typical crypto exchange trading fees of 0.20% – 0.25%.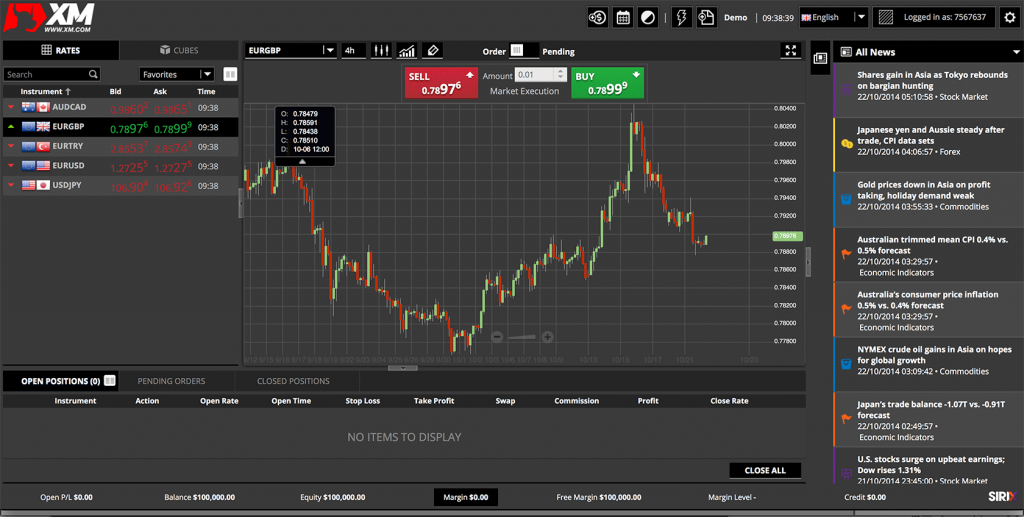 XM Group (XM) is a group of regulated online forex CFDs trading brokers that are best for both seasoned and beginners. The group of brokers include Trading Point of Financial Instruments that is regulated in Cyprus, Trading Point of Financial Instruments Pty Ltd that is regulated in Australia, and the XM Global that is regulated by the International Financial Services Commission.
Trading Point of Financial Instruments was the first to be established in 2009.
The broker offers trading through the MT4 trading platform. It has a demo account and four real trading accounts namely Micro account, Ultra-Low account, Standard account, Zero account and Shares Account. Each of the accounts has different features and requires a different minimum deposit.
It offers maximum leverage of 1:888.
It does not charge commissions and its spreads are as low as 1 pip. It also allows hedging and allows automated trading.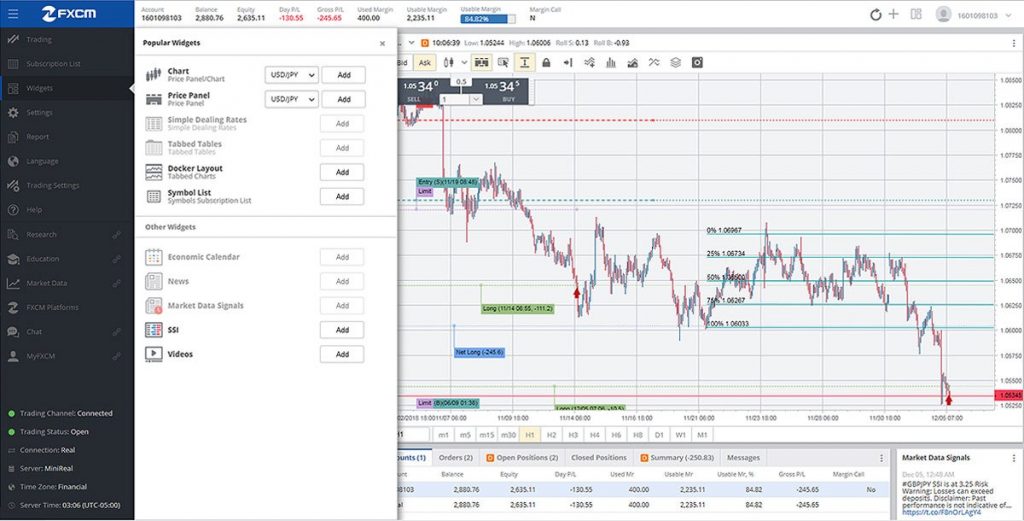 FXCM is a London based forex CFDs broker that is regulated by the Financial Conduct Authority (FCA).
It offers forex, CFDs and crypto trading instruments.
It uses the MT4 Trading Station, MetaTrader 4, NinjaTrader, ZuluTrade and TradingView and allows automated trading.
It offers a demo account and three real trading accounts namely Standard account, Active Trader account, and Professional trading account.
The maximum leverage that it offers for forex trading is 30:1.
It does not charge commissions and it offers fixed and variable spreads depending on the asset.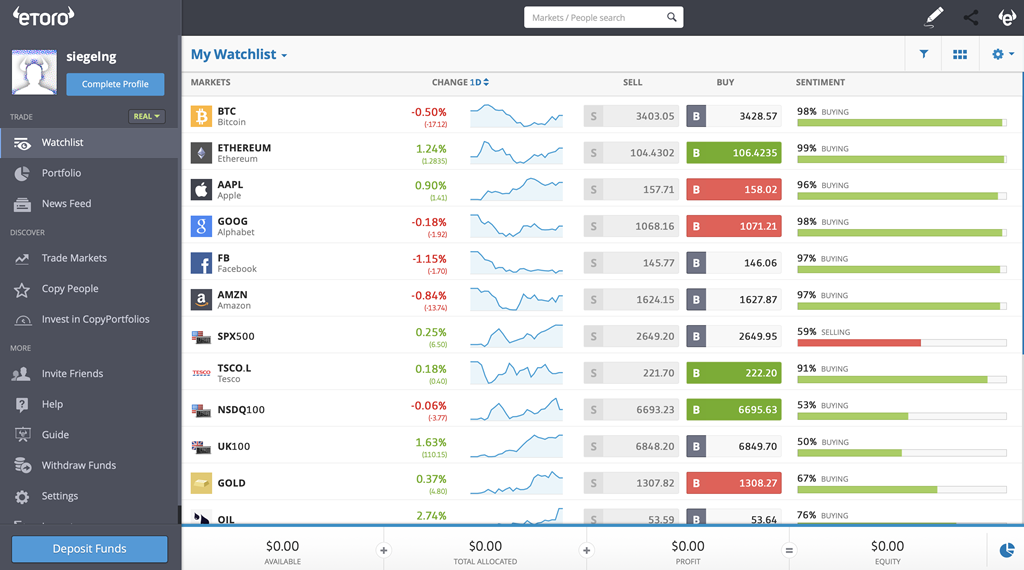 eToro is based in Cyprus and it operates as a regulated broker. It is regulated by the Cyprus Securities Exchange Commission (CySEC), Financial Conduct Authority (FCA), and European Securities and Markets Authority (ESMA).
It has a custom made web trading platform that traders can access through their desktops, and mobile phones (both Android and iOS).
It offers a demo trading account and one standard trading account for all its traders.
It also offers a multi-crypto on-chain wallet.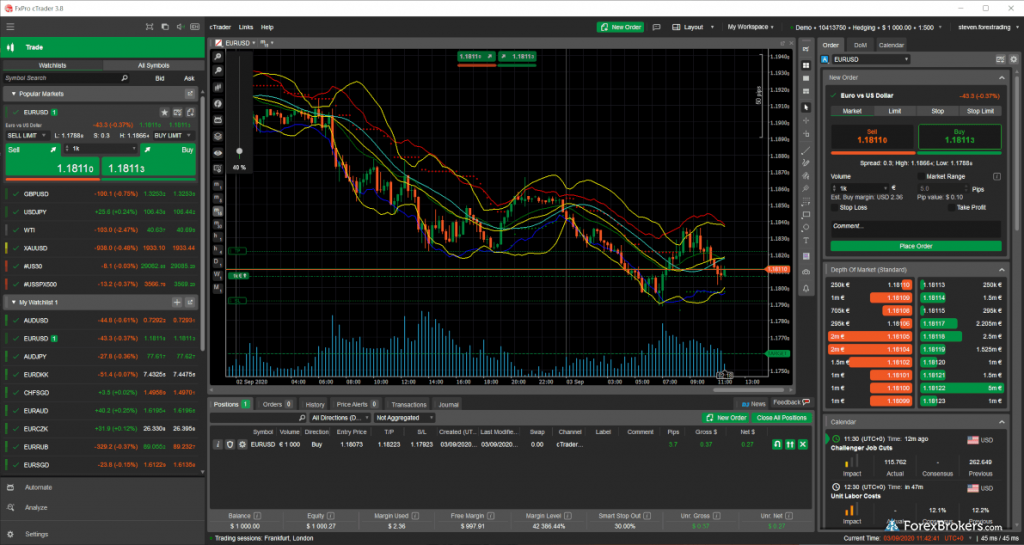 FxPro Group Limited owns a group of forex CFDs regulated brokers namely FxPro UK Limited, FxPro Global Markets MENA Limited, FxPro Financial Services Ltd, and FxPro Global Markets Ltd.
It offers Stocks, Futures, Spot Metals, Spot Energies, CFDs for Currency Pairs, and Market Indices.
It charges spreads plus a commission of $45 per $1 million worth of trades.
It offers maximum leverage of 1:500.
It offers a demo account and four real trading accounts namely FxPro MT4, FxPro MT5, FxPro cTrader and FxPro Markets. The real trading accounts depend on the trading platform that the users choose to use.