Crypto Spot Trading On Upbit vs Margin Trading On BTCC
On January 8, 2021, the price of Bitcoin reached an all-time high of over $40,000, and the total market value exceeded $700 billion. Starting from Christmas in 2020, the price of Bitcoin has continued to set new records. With the impact of bullish market, more and more investors want to trade. If you don't know which platform to trade on, you can read the following article. It's an analysis of 2 top cryptocurrency trading platforms. Investors can choose a trading platform that suits them according to their needs.
BTCC
Upbit
Spot Trading/Leverage
10x、20x、50x、100x、150x Leverages
Spot Trading
Trading Pairs
Daily Contract: BTC/USDT、ETH/USDT
 
Weekly Contract: BTC/USDT、ETH/USDT、LTC/USDT、BCH/USDT、EOS/USDT
 
Perpetual Contract: BTC/USDT、ETH/USDT、LTC/USDT、ADA/USDT、BCH/USDT、DASH/USDT、EOS/USDT、XLM/USDT、XRP/USDT
259 Trading Pairs
Upbit is a cryptocurrency trading platform mainly for South Korea. Upbit was launched in October 2017 and currently supports 259 trading pairs and more than 110 tokens. It is an exchange focused on spot trading.
BTCC is a global cryptocurrency trading platform focusing on margin trading. It was established in June 2011, and has been running steadily for nearly 10 years. BTCC provides 9 mainstream cryptocurrencies, 16 trading pairs, perpetual contract, and provides up to 150x leverage.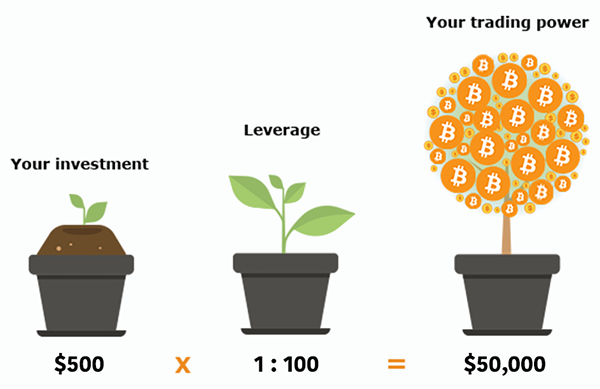 From the perspective of cryptocurrencies' types, Upbit provides a large amount of unpopular cryptocurrencies spot trading, while BTCC focuses on mainstream cryptocurrencies with sufficient circulation. Unpopular cryptocurrencies have little circulation and unstable cryptocurrency prices, so investors should be cautious when choosing which cryptocurrencies to trade.
From the perspective of the overall market trend, the development of margin trading is becoming stronger and stronger. Margin trading allow trader to open position without actually holding any cryptocurrencies. The main feature of little capital and large returns has become the main reason for the increase usage in margin trading.
The difference Upbit and BTCC is that Upbit provides spot trading, while BTCC offers margin trading. Spot trading can only rely on increases in the price of cryptocurrency to earn. However, futures and perpetual contract are two-way transactions. Opening long position when the market is rising, and opening short position when the market is falling, you can make profits either long or short.
In addition, spot trading means trading without leverage, while futures trading can take advantage of leverage, which amplify your asset and achieve greater returns.
BTCC
Upbit
BTC/
USDT Trading Fees
open position fee: 0
close position fee: 0.06%
*Perpetual contract charges an overnight fee every 24 hours; daily contract, weekly contract charges 0 overnight fees.
maker: 0,25%
taker: 0,25%
Order Type
limit order, market order, stop order
limit order, market order,
How to deposit
Cryptocurrencies & fiat deposit
Cryptocurrencies & fiat deposit
Minimum Deposit Amount
Fiat deposit: 100USDT
USDT deposit: 2 USDT
0.001USDT
Customer Service
24/7 online customer service, phone service
24/7 online customer service
New Investor Bounty Program
First deposit 500USDT to claim 100USDT. 1000USDT claims 200USDT, 2000USDT claims 400USDT, 5000USDT claims 1000USDT,10000 USDT claims 2000USDT
–
Minimum Unit
0.01 lot(BTC)
0.0005(USDT)
Maximum Holding Lots
200 BTC
–
Taking BTC/USDT's trading fee as an example, a trading fee will be charged for opening a position, pending orders and taking orders in Upbit. The fee for opening a position in BTCC is 0, and the fee for closing a position is 0.06%.
BTCC provides daily contract, weekly contract and perpetual contract. Daily contract and weekly contract charge no asset fees. Perpetual contract charges an overnight fee every 24 hours.
BTCC's BTC/USDT and ETH/USDT daily contract provide 150x leverage, which is suitable for investors who trade within a day.
Overall, the trading fee in BTCC is lower. In BTCC, as long as investors hold USDT, they can trade multiple products such as daily contract, weekly contract and perpetual contract at the same time.
In addition to trading fees, security should also be considered by investors. In 2019, Upbit was hacked and 324,000 ETH was transferred, causing huge losses to investors. After that, the team issued an announcement saying that the huge loss was due to security breaches and hacker attacks. For investors, the security of the exchange is not stable, and the risk of investors investing in cryptocurrencies will increase. In contrast, BTCC has never had any security incidents in the past ten years, and the exchange make huge effort to eliminates security risks with its advanced technology. No wonder that over so many years, in addition to many earlier experienced investors, BTCC has also gained support from a large number of new investors.
The two exchanges are also very different in market expansion. Upbit focuses on South Korea, and only Korean and English are provided. BTCC expands its vision to the global market. The website is available in Chinese, Korean, English, Japanese, Vietnamese and other languages. There are also 24-hour online customer service, you can choose online customer service or telephone customer service.
As the cryptocurrency market is getting more and more regulated, exchanges are also facing a new problem. From investors' point of view, ensuring asset security is the top priority, and superb customer services are also one of the key points to retain users. From these two points of view, BTCC has done particularly well. With the user-oriented concept and continuously optimized margin trading products, investors can trade at BTCC platform without any worry.
Go For A Free Account In Seconds On BTCC And Try Your First Bitcoin Margin Trading. The Investment Threshold Is As Low As 0.5 USDT.